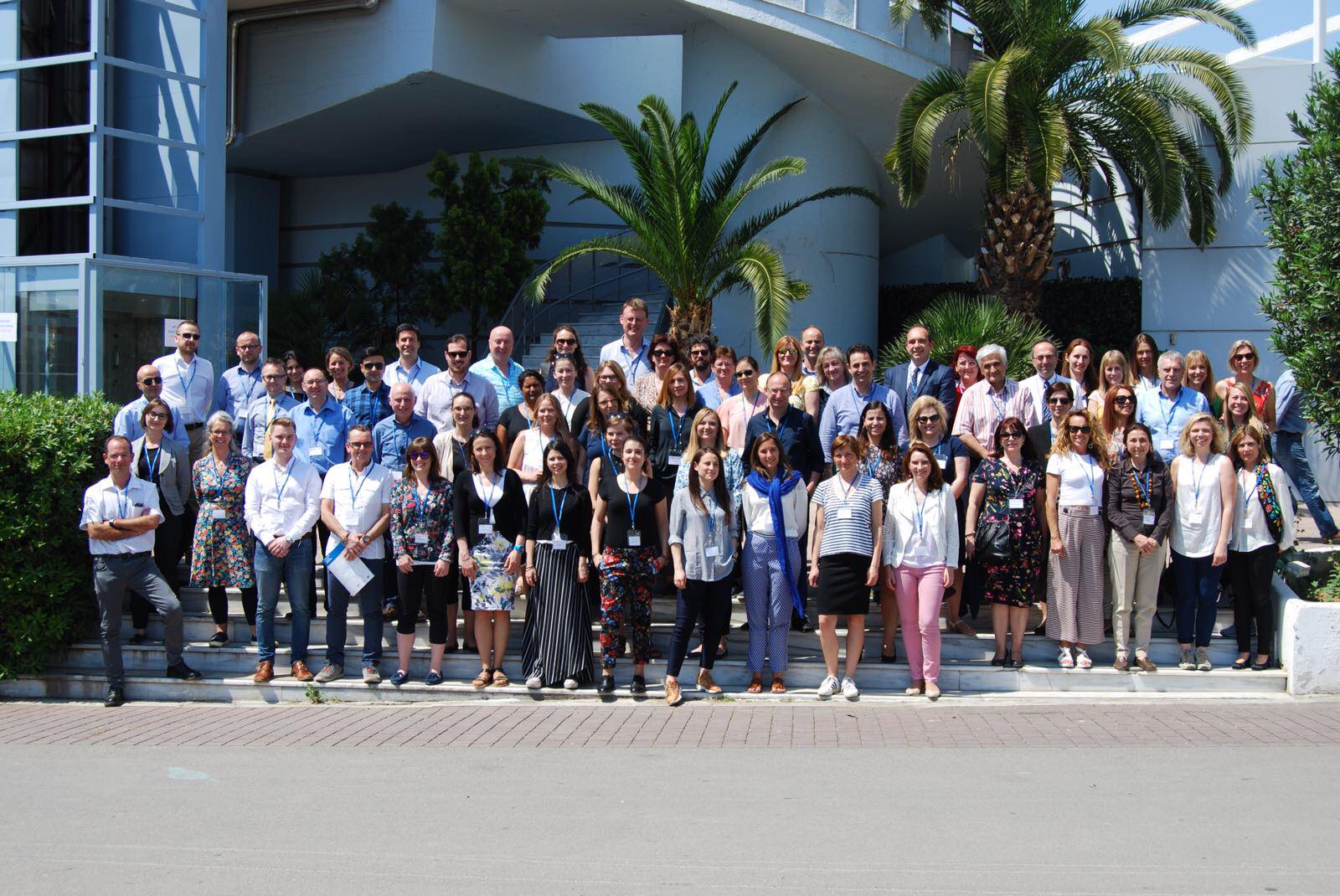 The European agro-food sector aims to produce healthy and safe food, using natural resources more effectively. It can also help societies cope with pressing challenges such as food security, climate change, environmental protection, competitiveness, and post-pandemic recovery. The Enterprise Europe Network (EEN) group of experts in agro-food supports businesses on their journey to create clean, safe, and sustainable products and services.
Agro-food, including agriculture and farming as well as food processing activities, is a strategic sector for European economies and societies. It ensures high-quality, safe, and sustainably-produced food, supports innovation, and generates over 44 million jobs in the EU.
Today's agro-food sector is facing an increasing number of constraints driven by factors such as climate change and global warming, limited natural resources, changing consumer demands, and business uncertainty during Covid-19. However, these developments are also creating new opportunities for entrepreneurs, investors, and businesses to make agro-food more transparent, sustainable, and innovative. Consumers want to know how their food is grown and processed, while being increasingly aware of the sector's social and environmental footprint. The nutritional value of the food we eat is also in focus more than ever before. Moreover, new technologies as the internet of things, artificial intelligence, and machine learning are transforming the way the agro-food industry operates from farm to fork. 
The Network is committed to help SMEs respond more quickly to these developments and create new efficiencies along the value chain.
 
Shaping the agro-food sector of tomorrow
This is how a dedicated Network agro-food group was born. Its mission is to offer expert advice to SMEs, start-ups, universities, and R&D organisations in the sector and help them grow internationally.
The group, bringing together 90 members across the EU and beyond, covers business, technology and innovation topics in the agro-food sector and connects clients to the right partners. Over 200 partnership agreements were signed in 2019 thanks to the Network's support, for instance.
 
Bringing all to the table: Fostering partnerships during the European Free From and Functional Retail Exhibition
To connect potential business partners in the agro-food sector, the Network regularly organises matchmaking events. A recent example is the business-to-business international matchmaking event held as part of the European Free From and Functional Retail Exhibition on 23-24 November in Amsterdam. The event, marking the eighth edition of the exhibition, connected businesses and professionals, from managers and manufacturers to marketers and food technologists. It attracted a global audience of 8,000 food professionals, 50 top speakers, and over 300 exhibitors who showcased their vegan and organic products.
Participants also had the opportunity to hear from experts about two major trends in the healthy food industry: 'free from' or 'clean label' products – which include a shorter, cleaner, and clearer list of ingredients, and 'functional' products – to which nutritious ingredients were added to boost the item's health value. Visitors were invited to explore innovative products including organic seeds and grains, gluten-free bread, vegan chocolate bars, alongside specialties such as natural spices or tea. 
To ensure the event is accessible to all, the matchmaking sessions went hybrid in 2021. SMEs on a global scale were able to tap into new business opportunities both onsite at the fair and via the event's virtual platform. While the pandemic-related restrictions prevented many of the (co)-organisers to attend the event in person, the Network's agro-food group of experts was ready to step in and provide assistance to companies and clients joining the onsite matchmaking sessions. The event was a roaring success, with over 285 agro-food buyers and producers tuning in to explore more than 450 business opportunities in the sector.
 
How can the Network help you?
The event facilitated the exchange of agro-food knowledge and experiences, as well as the creation of new partnerships. Several food producers have already found a business partner during the matchmaking sessions and are looking forward to the next edition. This is scheduled to take place in Barcelona on 7-8 June 2022, so mark your calendars and join us to expand your business globally!
Would you like to learn more about how the Network supports businesses in the agro-food sector? You can watch the webinar presented by Network Adviser Annemarie Destree at the Free From Food expo, our dedicated video and get in touch with your local contact point!
About the author(s)
Mylène Hoogendijk is a Senior Business Adviser at Netherlands Enterprise Agency, helping Dutch AgroFood SMEs innovate and grow internationally and Communication Champion representing EEN Netherlands.
The article was co-authored by Ruxandra-Laura Bosilca, PhD, Social Media and Community Manager for Enterprise Europe Network.