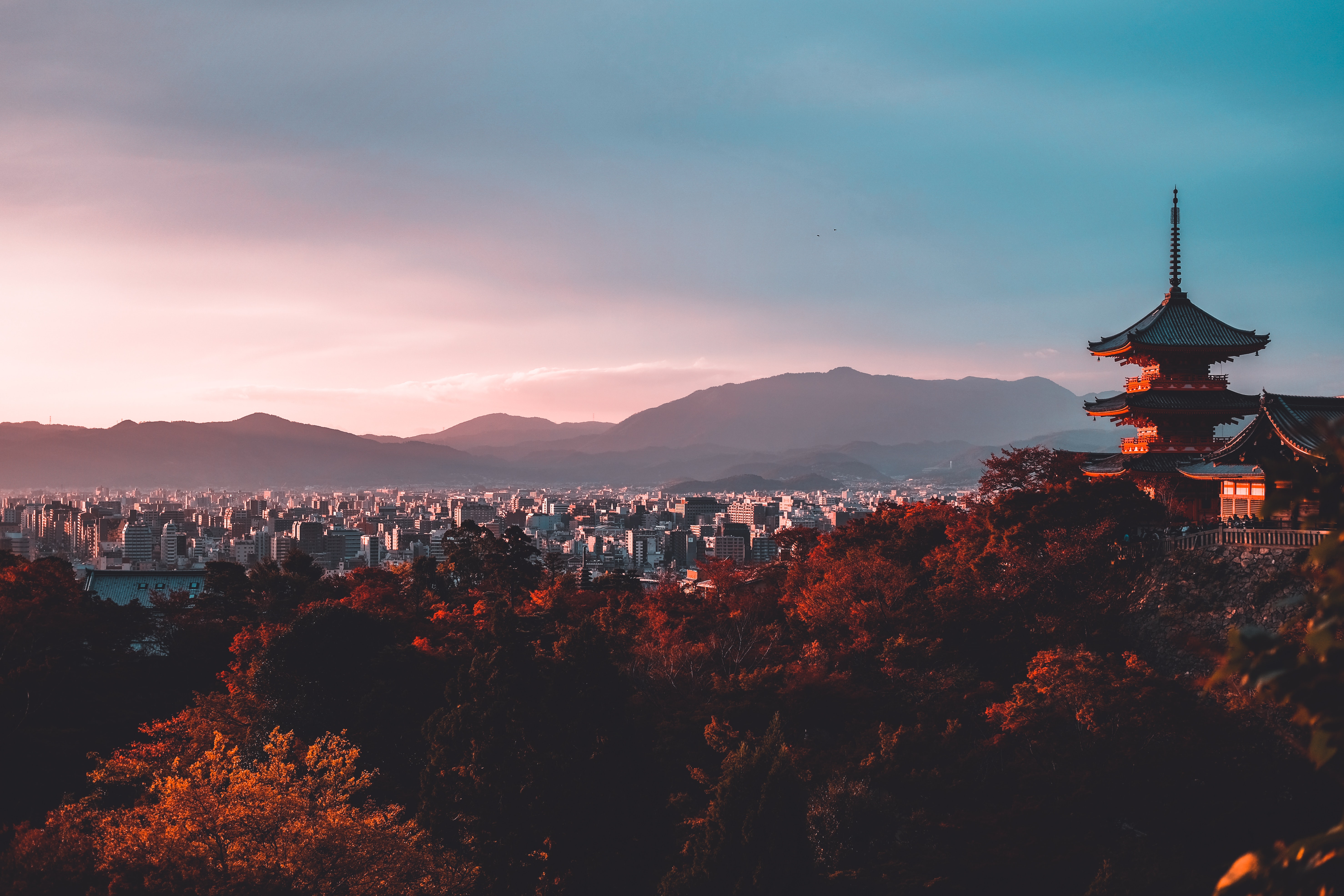 As the world's third largest economy, Japan is an attractive business hub for European companies. How can small and medium-sized enterprises navigate the Japanese business culture with more confidence? And how can the Enterprise Europe Network and the EU-Japan Centre help your company get started?
A decade-long partnership
One of the most successful partnerships of Enterprise Europe Network is the one with the EU-Japan Centre for Industrial Cooperation. The Centre was jointly established in 1987 by the European Commission and the Japanese Ministry of Economy, Trade and Industry to strengthen industrial cooperation between the EU and Japan.
Over the past decade, the Network and the EU-Japan Centre have worked together to facilitate 77 partnership agreements, organise more than 150 events, host over 7,000 business-to-business meetings to the benefit of European and Japanese small and medium-sized enterprises (SMEs). The EU-Japan Centre plays a pivotal role in this relationship – from offering tailored business support services and hosting matchmaking workshops, to setting up various thematic helpdesks and organising sectoral business missions to Japan. The partnership between the Network and the EU-Japan Centre has traditionally focused on the information and communication technology, food, and industrial equipment sectors. Recently, the Centre's increased cooperation with EU Member States' Trade Promotion Organisations has also contributed to more effective promotion of EU SMEs in Japan.
Today, European SMEs have renewed opportunities to expand and deepen their relationship with Japan. At a broader policy level, thanks to the European Commission's work, the EU-Japan Strategic Partnership Agreement set the stage for closer political and economic cooperation, including to tackle common challenges such as energy security, climate change, and ageing populations. The Economic Partnership Agreement – signed in 2019 – boosted trade and eliminated custom duties, making it easier for companies on both sides to import and export. Other initiatives such as the EU-Japan Industrial Policy Dialogue created a forum where Brussels and Tokyo can consult on competitiveness and industrial policy topics.
Unlocking success for SMEs
One of the many success stories of Network partners in Japan is that of Kyoto Tool Co, a company manufacturing and selling professional tools for mechanics. With the Network's help, the Japanese business expanded into the EU market by teaming up with a small company in Hungary.
Another example comes from the materials design and manufacturing sector. A Japanese company producing magnesium alloy components joined forces with OnMateria, a Swedish enterprise specialised in material design – all thanks to the B2WORTH virtual matchmaking event organised by the Network.
In the food sector, the EU-Japan Centre helped the Belgian beer shop Beer Mania to secure a partnership with Highbury, a Japanese importer. Equally notable, through its EU-Japan Technology Transfer Helpdesk support, the EU-Japan Centre brought together Natural Machines in Spain and Innova Global in Japan, boosting sales for a new food 3D-printer on the Japanese market. The Centre also facilitated the partnership between CHB Group, one of the largest fruit processing groups in Greece, and a Japanese trading company through a specific training programme named 'Get ready for Japan'. Aimed to help European managers understand specificities of the Japanese business culture, this programme is also offering tailored matchmaking opportunities for the participating companies.  
Network partners in Japan currently run multiple business support services helping entrepreneurs to promote their company, find international partners, conduct business, and navigate the Japanese cultural environment with ease. For instance, the Network recently created dedicated platforms to facilitate partnerships in the green and digital sectors.
Why you should be doing business in Japan
There are many reasons why SMEs should be interested in doing business with Japan. First, Japan is the third-largest market after the United States and China and has a stable economy with an affluent consumer base. Second, the nation is a technology powerhouse with sizable and advanced automotive, computer, electronics and machinery manufacturing sectors. Third, Japan is a hub for innovation, offering new value creation opportunities for European companies in artificial intelligence, Internet of Things, and robotics. Additionally, the Japanese government is implementing measures to attract more foreign companies by simplifying regulations, streamlining administrative processes, and improving business support services.
This rare mix of strengths makes Japan an attractive business destination for European companies. The country is the EU's second-largest trading partner in Asia after China, and the seventh largest partner for EU exports and imports of goods. Yet despite these opportunities, many international companies are still reluctant to expand into Japan. That is why working with experienced partners like Enterprise Europe Network and the EU-Japan Centre is essential for understanding the country's business environment and overcoming entry barriers.
A look into the Japanese business culture
Japan is a relationship-based culture, and cultivating the right connections takes time. The most common way to start a business relationship is to be introduced by a third party and build trust over long-term interactions. A strong existing network can give European SMEs an upper hand in operating in the country. In most cases, Japanese companies seek durable solutions and partnerships. This is an opportunity for European SMEs to think 'big' and secure lasting partnerships with high returns on investment.
First meetings are generally formal and more conservative. Unlike Western cultures where high-level decisions are made more spontaneously, formality and procedure are prominent aspects of the Japanese business culture. For example, if you plan to discuss an important project or pitch a business proposal to a Japanese client, make sure you share a detailed plan with all key stakeholders before the meeting. A central business custom in Japan is the meishi (名刺) culture or the exchange of business cards. According to the Japanese etiquette, it's important to observe and follow these practices that signal respect for the other business professionals in the room. When presenting your business card, for example, have the Japanese-printed side facing the person you are offering it to, and extend the card with both hands. Similarly, accept cards with both hands and read them with interest before placing them in your business card holder.
Japan is a high-context culture. This means that communication is indirect, implicit, and nuanced, with non-verbal cues like tone of voice, gestures, and facial expressions carrying great significance. As such, communication with Japanese counterparts can pose real challenges to European businesses. For example, politeness and cordiality can be easily confused with agreement or approval. In Japan, 'no' is rarely expressed directly and often takes vague forms which may puzzle foreigners. It's therefore important to follow up on meetings with an email to clarify your partners' position. Japanese also take socialising and small talk seriously; building relationships in informal settings will help you build rapport and create strong relationships.
In many cases, Japanese companies are hierarchically organised, so be sure to greet and offer your business card to the most senior person first. These clear hierarchies are built on consensus and cooperation, and group solidarity is paramount. This means that collective decision-making processes are slow and take extensive consultation across multiple departments and teams. To avoid bottlenecks in your workflow, ensure that all proposals and documentation you submit are comprehensive and anticipate potential questions or concerns. Additionally, it's important to remember that hard-sell approaches or aggressive negotiation tactics may come across as disrespectful and unprofessional. Instead, favour a persuasive tone that highlights the benefits and added value of your proposal. Finally, give public credit to the entire team as Japanese business practices value collective contributions over individual ones.
Embracing Japan's business etiquette can give your business a strong competitive edge and create a favourable impression of your company. Yet operating successfully in a foreign culture takes time, effort, and local knowledge. Here's where the Network and the EU-Japan Centre can help. Ready to work on your Japan market entry strategy? Reach out and tell us about it!
About the author(s)
Ana Horvatin is a Business Support Coordinator at the Brussels office of the EU-Japan Centre for Industrial Cooperation.
The article was co-authored by Ruxandra-Laura Bosilca, PhD, Social Media and Community Manager for Enterprise Europe Network.