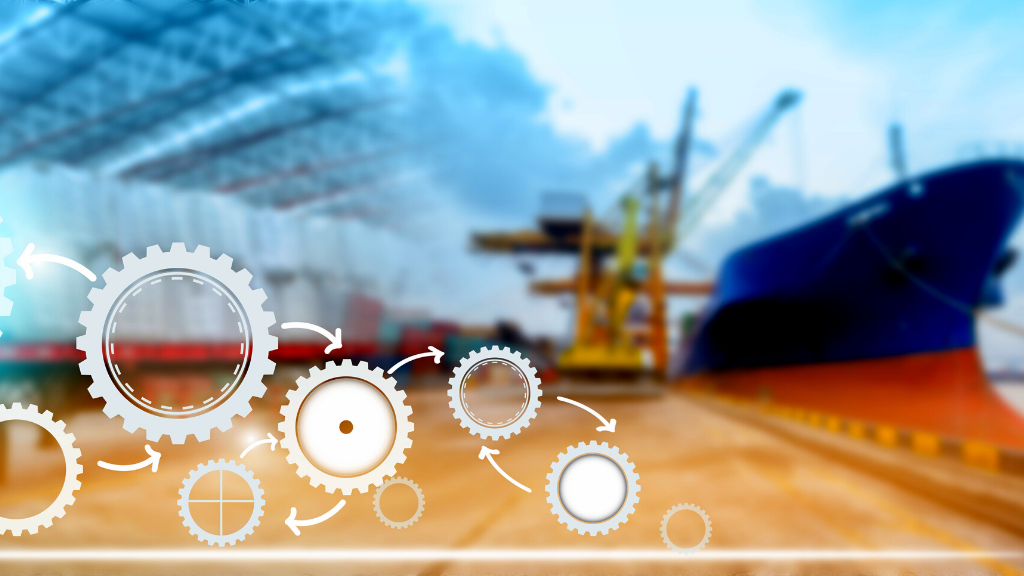 Small businesses in Europe are under more strain than ever before. The ravaging war in Ukraine – adding to a dramatic slowdown in China's economy, the pandemic, and the climate crisis – is rocking global supply chains, affecting industries from semiconductors to food. In this period of disruption, enhancing the ability of small and medium-sized enterprises (SMEs) and start-ups to bounce back from crises is crucial for Europe's rapid recovery.
The Supply Chain Resilience platform – jointly launched by the European Commission, the Enterprise Europe Network, the European Cluster Collaboration Platform, and the Lithuanian Innovation Centre – is connecting businesses worldwide to work together to mitigate risks. Mantas Vilys, Director at the Lithuanian Innovation Centre and Coordinator at Enterprise Europe Network – Lithuania, shares the story behind the initiative.
According to a European Parliamentary briefing published in 2021, 'Resilience of global supply chains: Challenges and solutions', over two-thirds of international trade involves transactions via global supply chains. Moreover, the European Union (EU) is much more involved and dependent on global supply chains compared to other countries, including the United States and China.
The pandemic has broken down supply chains around the world, testing the resilience and agility of small companies as they sought to maintain their operations. When the war in Ukraine broke out and businesses were forced to flee, reconfigure themselves, or close their doors, the need to support entrepreneurship and boost business-to-business (B2B) cooperation in Europe became even more apparent. The Enterprise Europe Network partners in Lithuania – most notably the Lithuanian Innovation Centre – supported by the European Commission, the rest of the Network, and the European Cluster Collaboration Platform, spearheaded the Supply Chain Resilience platform in response to these challenges. This is a virtual space for collaboration and matchmaking that helps companies retain, restructure or replace existing supply chains, while sourcing raw materials, goods and services they need to operate at full capacity.
The Supply Chain Resilience platform: from idea to implementation
Global supply chains are hard to reconfigure, and increasing their resilience is a time-consuming and costly process. However, much can be done when countries rally around a common vision and mission. One of the main objectives of the EU is to strengthen its position in the global supply chain, diversify its strategic partnerships, and expand domestic production while establishing supply chains at the European level.
The rationale behind the Supply Chain Resilience platform was to create shorter supply chains and enable businesses to cope more effectively with delays, bottlenecks, and shortages. This was designed as an easy-to-use space, where companies can find new partners, suppliers or buyers, and connect with other businesses, support organisations, academia, and decision-makers. The platform covers all key sectors, from construction and heath to mobility and energy.
The initiative would have probably remained just an idea if our partners had not been ready to act promptly and decisively. From a spark of an idea to full implementation, the platform was set up in three weeks. This may seem like a long time, yet, if one takes into account the complexity of the challenge and the multitude of stakeholders involved, we are proud of what has been achieved. At the end of May 2022, there were over 670 registered participants on the platform, representing more than 40 countries worldwide. So far, the platform has attracted over 16,300 views, which demonstrates its added value for businesses worldwide.
How the platform can help your business
Setting up the platform was just the beginning; now, the next challenge is exploiting its full potential. The first tangible results of the initiative were seen during the matchmaking event 'Clusters meet Regions' on 27 April. Almost 300 participants attended the event, which provided an excellent networking opportunity for the European cluster and business community, through one-to-one virtual and on-site meetings in Vilnius. Over 120 B2B meetings were organised, followed by informal chats during the breaks and dinner. The event was a huge success: the organisers doubled the capacity for virtual meetings given the high public interest and the participants' feedback was very positive. Most importantly, the platform enabled SMEs and start-ups to expand their network and set up new business partnerships. With negotiations underway, we expect to see the first signed deals very soon.
The business community in Ukraine is one of the main beneficiaries of the platform, as more than 90 percent of SMEs in the country are actively looking for EU partners in all sectors, from construction and health to IT and transportation. By late May 2022, the platform had reached over 80 registered participants from Ukraine. Yet, the Supply Chain Resilience platform is only one of the many tools used by Enterprise Europe Network to help Ukrainian companies. The Network also supports colleagues working in Ukraine by hiring staff of Ukrainian Network partners via service contracts, and contributes to humanitarian relief for Ukraine as part of its broader response to the crisis.
A number of national initiatives complement these efforts. For instance, the Network partners in Poland have recently launched a webpage which features a list of Ukrainian companies looking for distributors and investors in Poland. Another example is the B2WORTH@TorinoFashionMatch 2022 (7-10 July), an international matchmaking event bringing together companies, buyers, retailers, suppliers and investors in the textile, fashion, and design sectors across Europe. Six Ukrainian brands will join the event, where they will have the opportunity to showcase their work, find new business partners, and participate in the Torino Fashion Week. The brokerage event is organised by Unioncamere Piemonte and the Turin Chamber of Commerce as members of the Enterprise Europe Network, in close collaboration with the Network's experts in the textile industry and specialists in the cultural and creative industries.
How to manage supply chain disruptions
As seen, the Supply Chain Resilience platform was created in response to a severe crisis menacing businesses in Europe and beyond. While the stability of global supply chains is out of the companies' control, businesses should always be prepared to manage such disruptions. Here are four steps that SMEs can take to future-proof themselves and thrive during uncertainty:
1. Be aware of risks and plan ahead
Foreseeing potential threats in supply chains and proactively managing external disruptions are crucial for navigating a climate of persistent uncertainty. Companies should set up regular planning sessions with their teams to uncover, understand, and map out risks that may arise during crises. Supply chain interruptions can be caused by a wide variety of factors, including pandemics, natural disasters, trade disputes, geopolitical instability, demand and supply variability, transportation failures, cyberattacks, and more. Organisations are increasingly using advanced simulation tools to generate digital twins of their supply chains and operations, which allow them to anticipate disruptions and mitigate impacts across their supply chain. For example, new technologies can provide data-driven insights into supply chain structures, monitor supply chain risks, identify risk scenarios, improve cybersecurity, and facilitate logistics contingency plans.
2. Take preventive measures
Once they have identified the key threats to their supply chains, companies should define potential outcome scenarios and evaluate their impact, develop response strategies for each situation, and integrate risk management into current business processes and operations. A contingency plan will allow the company to identify alternate routes, local suppliers, and different shipping options that can save time and money during a crisis. Having a plan on how to solve a challenge before it becomes a problem will give businesses a strong competitive advantage.
3. Diversify supply base across all channels
Once companies have end-to-end supply chain visibility, one of the best ways to mitigate disruptions is to diversity their suppliers and manufacturing partners. This process can help businesses increase the flexibility of their supply chains to respond more quickly and accurately to future disruptions in trade flows.
4. Plan for recovery and seek expert advice
Disruptions can also be opportunities for difficult yet much needed business decisions, such as long overdue reorganisations or changes in products or services. Companies should therefore remain open to continuous learning and improving. In many ways, businesses are comparable to the human body. Just like humans need exercise, a balanced diet, rest, and regular medical check-ups to live a healthy and fulfilling life, companies sometimes need a 'doctor' – i.e., a business consultant – for professional advice. And we, at the Enterprise Europe Network, are ready to help SMEs examine their current health and prescribe solutions to treat their pain points.  
About the author(s)
Mantas Vilys is a Director at Lithuanian Innovation Centre and Coordinator at Enterprise Europe Network Lithuania.
The article was co-authored by Ruxandra-Laura Bosilca, PhD, Social Media and Community Manager for Enterprise Europe Network.