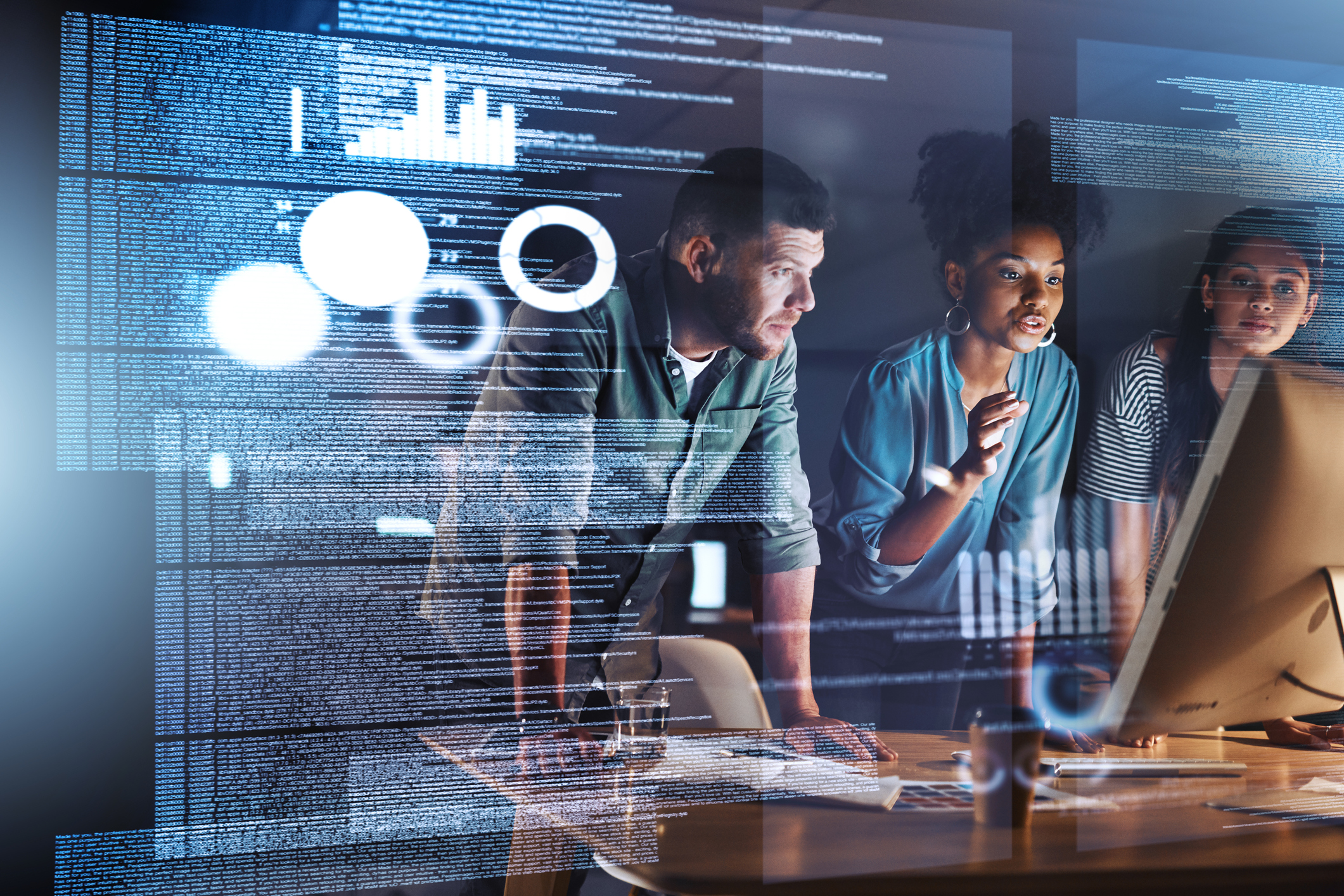 How does Enterprise Europe Network support innovative small and medium-sized enterprises (SMEs) in the tech sector? Our Network business advisers and three companies benefiting from their expert advice look back on their successful collaboration.
Since its creation 15 years ago, Enterprise Europe Network has helped over 500,000 SMEs innovate and grow internationally, including in the tech sector. We talked to three tech companies – and the Network business advisers who guided their steps – to learn more about their journey to success.
A new model for green and safe shipping
AlongRouteis a Greek start-up that uses revolutionary artificial intelligence (AI) models to produce highly accurate marine weather forecasts along vessel routes. Maritime transportation accounts for almost 3 percent of global greenhouse gas emissions. But today's weather routing has only managed to reduce 3 to 10 percent of maritime fuel emissions as input weather forecasts lack precision. AlongRoute is leveraging new AI models that produce ultra-precise marine weather forecasts through efficient computational processes. "With our data, current weather routing solutions could save up to 3 million metric tons of cargo ship emissions in only one year", explained Dr. Georgia Kalantzi, co-founder and CEO of AlongRoute. "Apart from the great business opportunity, the environmental impact is immense".
PRAXI Network, which is a member of Enterprise Europe Network, helped the Greek team find trusted business partners in Germany. The Greek and German SMEs joined forces and secured EU funding through the DigiCirc Blue Economy Accelerator.
Network experts Kostas Karamanis (PRAXI Network) and Matthias Fuchs (EIC Trier GmbH) guided the start-up through the application process. "This project enables the company to enter the maritime market and promote their new weather forecast solutions. Our next steps will focus on finding investors for the company, probably through the EIC Accelerator", said the two experts.
The Network also helped AlongRoute with one-to-one advisory sessions and networking with early adopters and customers. "All in all, Enterprise Europe Network was definitely the catalyst which triggered our success", said Dr. Kalantzi. "The Network is a key mediator and facilitator for innovative SMEs". Karamanis and Fuchs echoed these views: "all SMEs with bold ideas should get in touch with the Network. Here, they'll find answers to their most pressing questions, from technological development to access to finance".
Digital solutions for smart cities
R3GIS is an Italian company designing Web-GIS solutions for the management of geospatial data. The SME innovates by connecting two components: facility management tools and geographic technology. The result is a range of platforms with a geospatial approach to asset management, including urban green spaces, buildings and roads. Platforms are shared with all stakeholders to improve the efficiency, transparency and traceability of management activities. Their main products include tools and systems created to plan and document the care of urban greenery, manage traffic signs, save resources and reduce the carbon footprint.
R3GIS is a research-intensive company, which invests about 30 percent of its human resources in innovation, mainly through European research and investment projects. The collaboration with NOI Techpark – a member of Enterprise Europe Network – started in 2015 and continues today. During this time, the Network played a crucial role in designing effective funding strategies for many R3GIS innovation projects. The Network's business advisers helped the company get funding from the European Fund for Regional Development as well as the LIFE and Interreg programmes. "European funding and the Enterprise Europe Network's aid enabled us to improve our product portfolio and boost our visibility", noted Paolo Viskanic, the CEO of R3GIS.
Additionally, the Network assisted R3GIS in managing their projects and revamping their innovation strategy. The workshops, events, training courses and matchmaking events organised by the Network also helped the company expand its professional network and create new partnerships.
Accelerating the energy transition
C2C-NewCap is a Portuguese company that develops hybrid supercapacitors – devices for high power applications – based on innovative, eco-friendly energy storage technologies. Its mission is to support the energy transition through new, energy-saving products with lower environmental costs.
With over 6 million trucks in service across the EU, C2C-NewCap aims to replace lead-acid batteries with safe and sustainable solutions. For this, the SME offers two disruptive products: a plug-and-play energy storage system (GO-START) for heavy commercial vehicles, which reduces fuel consumption, CO2 emissions, and operational hurdlers for fleet owners; and an alternative to electrolytic capacitors that can operate at high temperatures for extended periods.
Enterprise Europe Network Portugal has supported C2C-NewCap since its early stages, providing coaching and advice on key funding instruments. The Network business advisers are also helping the company identify new investment opportunities. "Enterprise Europe Network is a close partner of our organization", said Sónia Eugénio, co-founder and project manager of C2C-NewCap. "They provided us with funding information as well as coaching services, especially related to pitching".
Are you ready to write your own success story? Explore our business support services and reach out to your local contact point today.
About the author(s)
Alexandra Alvarez Martins is mentor and coach at Enterprise Europe Network Portugal, IAPMEI.
Kostas Karamanis is Production and Management Engineer and Technology Transfer Consultant at PRAXI Network. He is also the chair of the Network's group of digital experts.
Georgia Kalantzi is an Oceanographer PhD and the Co-founder/ CEO of AlongRoute.
Giuseppe Franco is Head of EU Services at NOI Techpark and a Network adviser specialised in R&D and innovation projects, EU funding programmes and EU policies.
Matthias Fuchs is Project Administrator at EIC Trier GmbH and Network business adviser working with clients in the digital sector.
Sónia Eugénio is the co-founder and project manager of C2C-NewCap.
Valentina Polo is Communication Manager at R3GIS.
The article was co-authored by Ruxandra-Laura Bosilca, PhD, Social Media and Community Manager for Enterprise Europe Network.