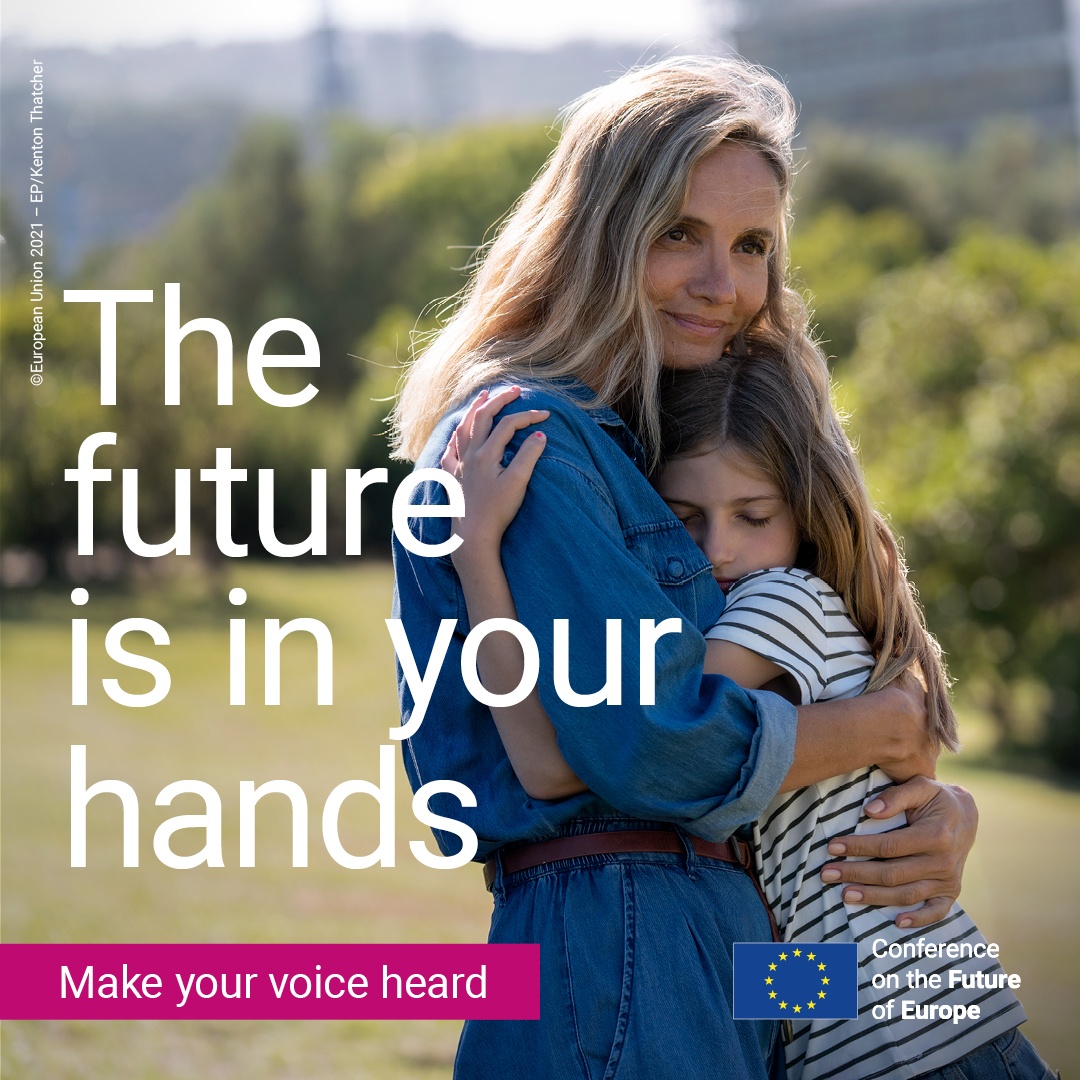 The Conference on the Future of Europe opens up new and exciting opportunities for small and medium-sized enterprises (SMEs) to share their ideas on Europe's main challenges and priorities. The initiative – jointly led by the European Parliament, the Council of the EU, and the European Commission – aims to leverage the European citizens' views on the future of the European project to design and deliver better public policies.
How does it work?
At the heart of the Conference lies a multilingual digital platform, where participants can share their ideas on a broad range of EU topics – from climate change and health, to digitalisation, security, education, and more. Online submissions will then be collected, analysed, and aggregated into reports that will inform discussions during the European Citizens' Panels and the Conference Plenary. Using this digital tool, interested participants can also create events or join existing ones.
The platform will remain open until spring 2022, when the Conference is expected to reach conclusions on the best ways the EU can respond to challenges in different areas.
Why should SMEs get involved?
SMEs are vital drivers of growth and innovation, accounting for 99 percent of all businesses in the EU and employing around 100 million people. Their views and ideas are essential for shaping the future direction and purpose of the European construction. The Conference provides SMEs with a unique platform to exchange ideas, share knowledge, and influence policy debates.
SMEs can foster innovative solutions to pressing global challenges such as climate change, environmental protection, and resource efficiency. Due to their high agility and adaptability, smaller companies are better equipped to adopt new, more sustainable business models much faster compared to larger companies. At the same time, SMEs can help create local solutions to build climate-resilient communities and drive adaptation strategies.
Small businesses and start-ups also have a voice in creating a stronger economy, social justice, and jobs. Here, SMEs can provide input on ways to achieve a rapid recovery post-pandemic through initiatives such as the NextGenerationEU, boost growth and investment, and achieve a more inclusive economy. In particular, this would help address increasing inequalities among people and firms by ensuring fairer conditions for smaller and younger businesses, the self-employed, as well as women entrepreneurs.
Another key area to which SMEs can make an important contribution is digitalisation. The COVID-19 pandemic has accelerated the pace of digitalisation worldwide. Despite these positive developments, many SMEs continue to lag behind in the transition to digital technologies, particularly the micro-firms and the self-employed. Other small firms remain vulnerable to cyber-attacks. Additionally, disparities between businesses in digitally intensive sectors, such as information and communication technology (ICT), and those in low-digital sectors, like agriculture and construction, have continued to grow. SMEs can use the Conference platform to share their views on how technology can become safer and more accessible and foster green digital solutions for European businesses.
But it doesn't stop here. SMEs also play an important role in supporting education and youth in local communities, social cohesion, and resilience to external crises and shocks. No doubt, small businesses should capitalise on the opportunity presented by the Conference to build a more resilient and sustainable Europe.
How can you join the conversation?
To get started, register on the Conference on the Future of Europe platform. Once you log in, select the topic(s) of your interest to share views on any topic and comment on other ideas. You can also search for events by topic or use the interactive map to find events near you. Would you rather host your own event? Use the event page toolkit to find out how to organise and publish your event.
Shaping Europe's future has never been easier – join the Conference platform and share your ideas now!
Tags: #TheFutureIsYours#FutureofEurope
Photo: © European Union, 2021 - EP/Kenton Thatcher