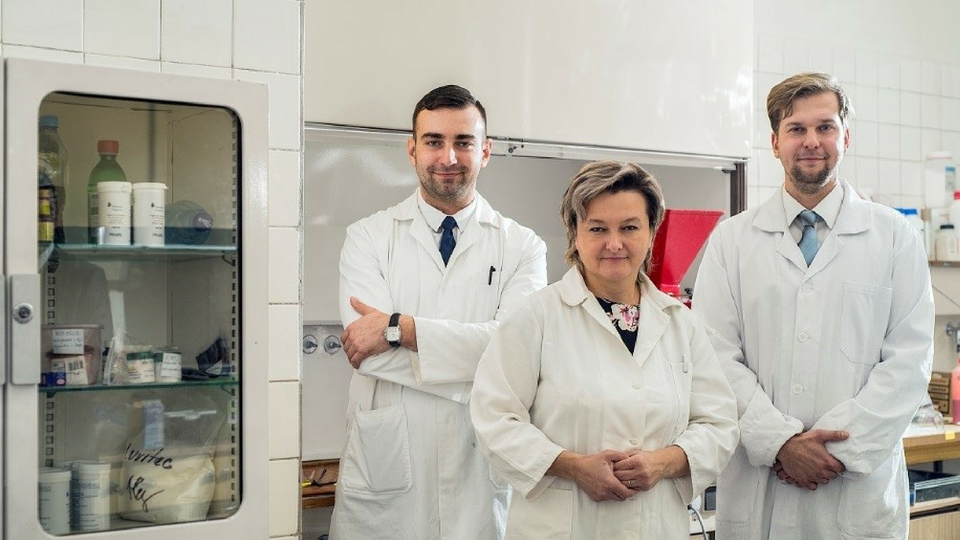 PEWAS is a Slovak company specialising in applied chemistry. Their seed technology increases germination by 60% with up to 50% less water intake. This product could be a game-changer for agriculture in water-deprived regions. Jan Horvath, PEWAS' CEO, tells us how he transformed a research lab into a successful business with an ecological mindset.
1. How does your seed technology support sustainable agriculture?
At PEWAS we take climate change seriously. We know the negative impact it has on people's lives across the globe and we believe chemistry may be part of the solution. By empowering farmers with an efficient, simple and quick-to-use solution, we can help mitigate one of the biggest obstacles to sustainable agriculture – drought.
Our ambition is to become a standard in the seed treating industry. The same way pesticides became common several decades ago, we are now proposing an ecological seed treatment that can help crops grow and save water on the way.
2. Where do you see it being used in the future?
The market potential for the Aquaholder® Seed+ is global. This product was originally designed for extremely dry regions where it performs best. However, today's unpredictable climate conditions are affecting farmers even in areas where water was abundant before. Our solution is becoming more relevant for these regions. It works as an insurance against insufficient amount of moisture in the soil.
3. What is your advice to other ambitious researchers hoping to market their innovations?
From our experience, entering a traditional market with a breakthrough solution is extremely challenging. Many investors will be skeptical about your product. This means you need a bulletproof concept before meeting with potential stakeholders. As this is very time and resource intensive, European research funding was crucial for us.
Like all research-based products, there are many steps to take before going commercial. A systematic approach can really help guide your efforts:
Start by evaluating customers' needs
Verify your business model and adapt your research strategy accordingly
Establish networks with other experts who can be a valuable source of information
Finally, we try not to be stuck in the lab for too long. There is no such thing as the perfect product. We constantly go back out there to validate even the smallest, incremental progress. This helps confirm we're going in the right direction.
PEWAS has worked with the Enterprise Europe Network partner BIC Bratislava, in Bratislava, Slovakia.
Are you looking for support to innovate and grow internationally? Get in touch with your local Enterprise Europe Network contact point.