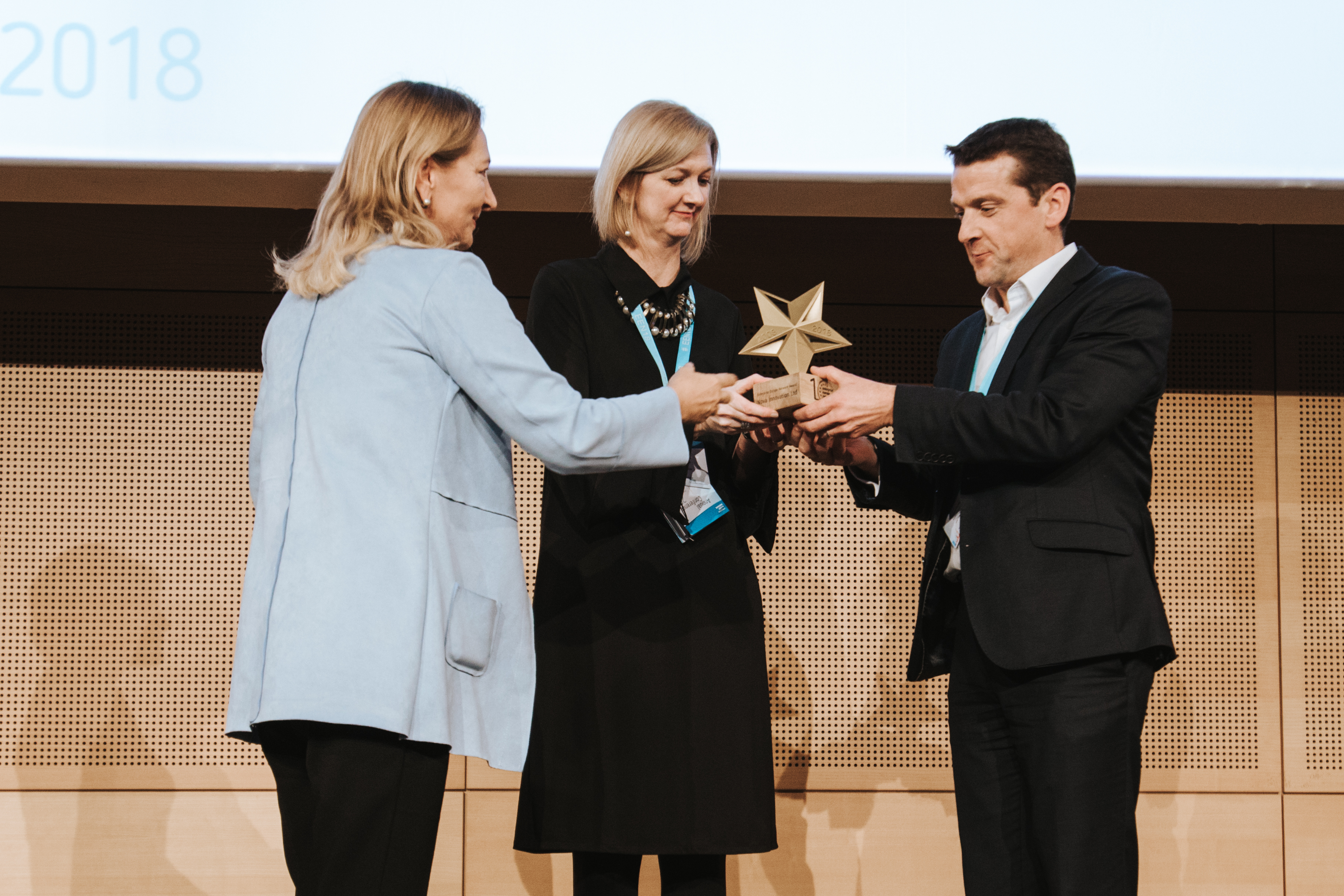 On 24 October, the Enterprise Europe Network  announced Nova Innovation as the winner of the 2018 Enterprise Europe Network Award at the Network's Annual Conference in Vienna, Austria. Nova's win comes after they delivered a novel idea: creating the world's first grid compliant tidal energy turbines in Scotland, ahead of big multi-national energy companies.
For the last 10 years, the Network has been supporting ambitious companies in seizing the unparalleled business opportunities in the EU Single Market and beyond. Nova is one such company which has transformed its business and grown on an international scale with the help and guidance of the Network. 
The Network introduced Nova to a Belgian renewables company and their collaboration led to a significant turnover for Nova, culminating in over 30 jobs. With the Network's support, Nova was also able to secure funding from the SME Instrument, the European Commission's reserve of EUR 3 billion for SMEs over the period 2014-2020 which had a significant impact on the company's growth.
Kristin Schreiber, Director at the European Commission's Directorate General for Internal Market, Industry, Entrepreneurship and SMEs (DG GROWTH), said:
"The Network has helped over 2,6 million small businesses innovate and grow internationally over the past decade. Nova Innovation has made the most of the EU's funding and partnership opportunities with the help of the Network. Such impressive results can be an inspiration for other innovative companies with international ambitions." 
Julien Guerrier from the Executive Agency for Small and Medium-sized Enterprises (EASME), said:
"We wanted to mark the Network's tenth anniversary year with a single story that embodies what the Network is capable of doing to help companies realise their true potential. Nova Innovation is the perfect example of what an SME can achieve when they have the right advice, support, and the expertise to help them innovate and grow internationally."
The Annual Conference, where this prestigious award was received by Nova, is the main event of the Network. It brings together business advisers from around 600 Network member organisations from more than 60 countries as well as representatives from the European Institutions and key external stakeholders.
See also Nova Innovation video.