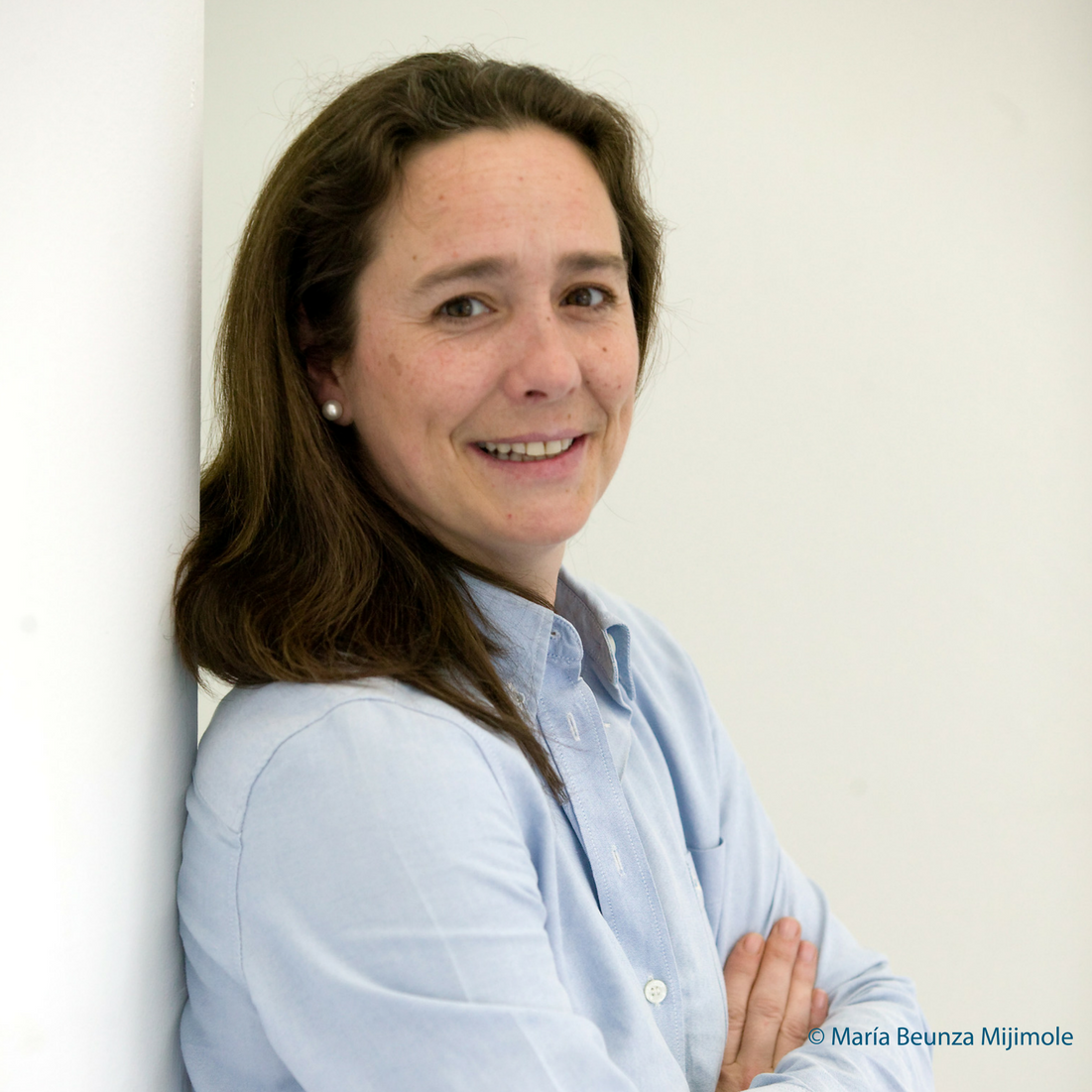 A professor of innovation at the University of Navarra (Spain) and founding partner of an innovation consultancy, María Beunza Mijimolle is passionate about empowering people. She realised that it is difficult for young people, especially women, to embark in STEAM (Science, Technology, Engineering, Art and Mathematics) careers and for SMEs to embrace innovation without successful examples. Strong of her experience as a certified coach for Horizon 2020 SME Instrument beneficiaries and working closely with the Enterprise Europe Network, she decided to lead change. On International Women's Day, she presents her project Innovactoras (Actors of Innovation).
What's the idea behind Innovactoras?
We want companies, institutions and educational centres to have inspiring and current examples of people in STEAM careers, to encourage innovation in their environments, in particular with young people. Neither Marie Curie nor Albert Einstein are here to explain how to innovate today. We need to hear from the people who are innovating now, in the same context as us. Our motto is: the words convince and the example mobilises.
How does it work in practice?
The aim to make real innovators visible and accessible to a wider audience. We interview women innovators and present their stories in accessible communication formats. We have a website, videos and an e-book in Spanish (which can be downloaded for free).
We are already working with schools: students made the illustrations for our website and worked around the theme of women in innovation. The schools are using our resources to teach entrepreneurship, innovation and STEAM and the Innovactoras come to schools and tell the students about their companies and their skills. For us, this is already an important result.
Who are the Innovactoras?
Our innovators are people in flesh and blood who tell their story in the first person and provide insights into the great challenges that lie ahead. Several of them collaborate with the Enterprise Europe Network and are beneficiaries of the EU's Horizon 2020 SME instrument scheme that supports innovative businesses. To name a few:
What's your ambition for Innovactoras?
The initiative has just been launched, but we are already seeking support to go beyond Spain, into other countries in the EU and Latin America. We want to build a forum that connects, promotes and supports innovators. Spanish is the second most spoken language in the world so Innovactoras can already be an interesting educational support across borders.
What draws you to the topic of women in innovation?
I'm interested in innovative people in general. What is sure is that we find fewer women than men in positions of responsibility in Small and Medium-sized Enterprises (SMEs). However, in our ecosystem we collaborate with a multitude of innovative and entrepreneurial women who are involved in various fields: science, technology, business, education, society... I wanted to give them more visibility. Innovactoras tries to be a source of inspiration and support for organisations of medium or small size.
What is your advice to women who aspire to develop an innovative business?
People innovate if they know, can and, above all, if they want. You learn to innovate by innovating! There are five behaviors that are proven to be effective: questioning, observing, connecting, associating ideas and experimenting. If we make them a habit, we can all get good results – this is a recommendation that can apply to anyone. The "it has always been done like this" reflex no longer works!
About María Beunza Mijimolle
María Beunza Mijimolle is the co-founder of the consultancy Happeninn Innovación and professor of innovation and managing people at the University of Navarra which is also an Enterprise Europe Network contact point. Innovactoras is a collaborative initiative within Hapeninn's Social Responsibility programme which focuses on innovation in education. She is a certificated coach for the Horizon 2020 services coordinated by the Enterprise Europe Network for SME Instrument beneficiaries.