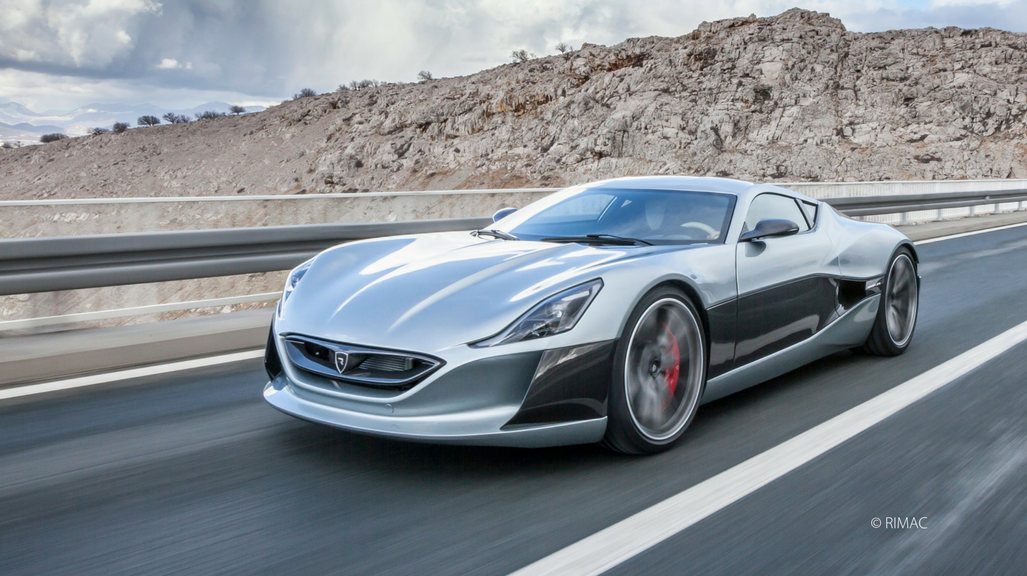 Network partners

Countries
An electric hypercar designed, developed and manufactured in-house puts a Croatian technology company on the global map. With the Enterprise Europe Network's help to find the right finance, the technology behind this innovation is being supplied to markets around the world.
RIMAC is rewriting the rules in Croatia, a country with no tradition of car manufacturing and few technology companies. In 2009, Mate Rimac brought together a small team to develop the Concept_One, an electric supercar entirely designed, developed and manufactured in-house. The company has since evolved into a leading supplier of technology to the global automotive manufacturers and continues to be in pole position with regards to innovation.
"We are first and foremost a technology company," said Marko Pejković, VP of Business Development at Rimac. "Most of our revenue comes from delivering technology such as battery packs and electronics for infotainment systems to automotive manufacturers. Today we are supplying technology to a number of global OEMs such as Aston Martin, Koenigsegg, Jaguar Land Rover and many more."
But to get to this position and penetrate new markets, the firm needed to raise capital and access funding. Like many high-tech SMEs, Rimac faced challenges in finding the right clients for its niche expertise. "We realised that we needed to raise capital from across Europe," said Pejković. "This was especially true given that we are coming from Croatia, where there are no major venture capital funds."
Raising capital
The firm began by assessing the funding support opportunities at European level. After getting in touch with the Enterprise Europe Network, RIMAC realised that the Horizon 2020 SME Instrument, which supports high-potential SMEs to bring their breakthrough innovations to the market, fitted perfectly with the firm's aims and objectives.
"Cooperation with the Enterprise Europe Network Croatia team started in 2013 when the company received a loan guarantee from the Croatian Agency for SMEs, Innovations and Investments," said Kristina Škegro from the Croatian Enterprise Europe Network member HAMAG-BICRO. "Enterprise Europe Network advisers in Croatia immediately got to work to promote RIMAC's innovations and provide additional support."
In 2015, RIMAC and their hybrid battery pack project became the first project from Croatia to be financed under the SME Instrument, delivering extensive market research that provided an excellent platform for future business expansion. "The data we gathered really helped us to understand other markets," said Pejković. A coach identified by the Network also helped the firm to access funding and financing.
When the first investment round closed in 2015, RIMAC had successfully delivered several high-profile contracts and was in the process of scaling up its operations. The business was also able to expand its workforce from 20 people in 2014 to 60 by the end of 2015.
Global transition
Thanks in part to securing the necessary initial financing, Rimac is now a global operation, with a presence in most of the world's regions. "We started in Croatia but always had a global vision," said Pejković. "We are now closing the second round of investment and are entering into a joint venture in China (RIMAC secured €30 million of investment in 2017). Our goal is to further accelerate growth, introduce new products to the market and keep expanding our global presence."
Successfully identifying market opportunities has also enabled the company to continue to grow at a pace. It currently has more than 300 highly-skilled employees; the challenge is to maintain the company's culture while being able to meet an ever-increasing demand. "There are many new job positions open, so we need to avoid creating a bottleneck in recruitment and staff integration," added Pejković. "This is the transition we are going through right now."
In the near future, Rimac plans to focus on serial production of components, limited production of hypercars and further development of its in-house engineering know-how. Croatia, which has never had a viable car industry, now boasts a world leader in automotive technology.