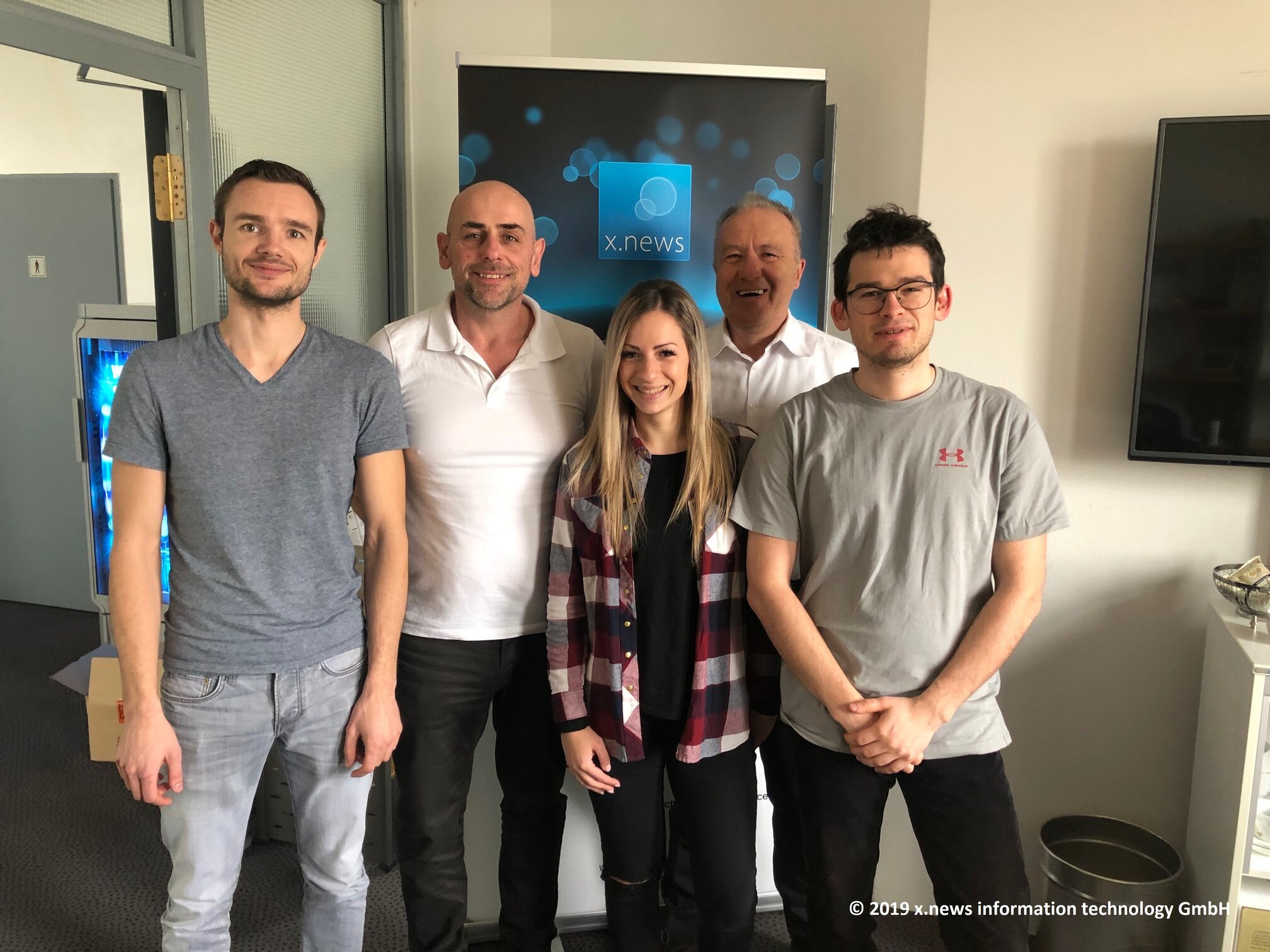 Network partners

Sector group

ICT Industry & Services

Countries
Based in Pinkafeld in Burgenland, x.news offers media companies and journalists a globally unique solution for verifying the truthfulness of their news. Only 3 years after its foundation, x.news now markets its services worldwide. The success of the company is not least due to its collaboration with the Enterprise Europe Network.
Back in 2013, Andreas Pongratz, managing director of x.news, had an innovative business idea: "I had been in contact with a British company that works in the real-time news environment. In most cases, a journalist uses many sources, such as news services, social media channels, online media and more to carry out research. Searching for the relevant keywords in each application can be very time-consuming. In the era of fake news, the challenge is keeping track and reviewing the credibility of sources. This is where x.news comes in." The company, founded by Pongratz in 2015, offers a tool that brings together all research sources, thus making it easier for media companies and journalists to obtain the most relevant information more efficiently and evaluate it. "In 2015, fake news was not yet an issue; today, the business idea has come at the perfect time", explained Pongratz.
Enterprise Europe Network as top management consultant for x.news
After launching his company, Pongratz soon faced the challenge of future-proofing his business strategy in such a rapidly changing environment as the media landscape. "The Enterprise Europe Network was a suitable partner to develop an innovation strategy with us. It was also relevant for optimising internal processes", explained Pongratz. Following a detailed analysis of strengths and weaknesses, the internal processes were analysed in comparison to other companies and potential areas for improvement were identified in close collaboration with the Enterprise Europe Network. In several workshops, new internal processes based on company needs were introduced and idea management was integrated into all areas. "The view from the outside was extremely important for us. We have seen where we stand, and what or where we need to improve. Without the excellent support of the Enterprise Europe Network, we would not be where we are today", said the x.news managing director in retrospect.
Artificial intelligence as a flagship product
x.news markets its product worldwide and now has customers in both North and South America, as well as in Europe. The next steps are expansion into the USA and the completion of pilot projects that are already underway in Asia and Australia. "Right now, we're focusing on integrating more artificial intelligence components into our product", said Pongratz.
Always up to date with x.news
x.news, which stands for the "crossing point of news", is just as valuable to individual researchers as it is to media companies and news agencies with various locations worldwide. The tool facilitates the sharing of previously researched content with other people in the company and enables everyone to stay up to date. "This avoids excessive expenditure of time and effort and creates a pool of knowledge and collaboration. One of our clients with employees in Singapore, London and New York has developed their claim inspired by x.news: 'The story now can follow the sun'. The team in Singapore begins the research and passes the results onto colleagues in London with a click of the mouse, and they then continue to work on it. The London input is then passed onto New York", said Pongratz, summing up the advantages of x.news.