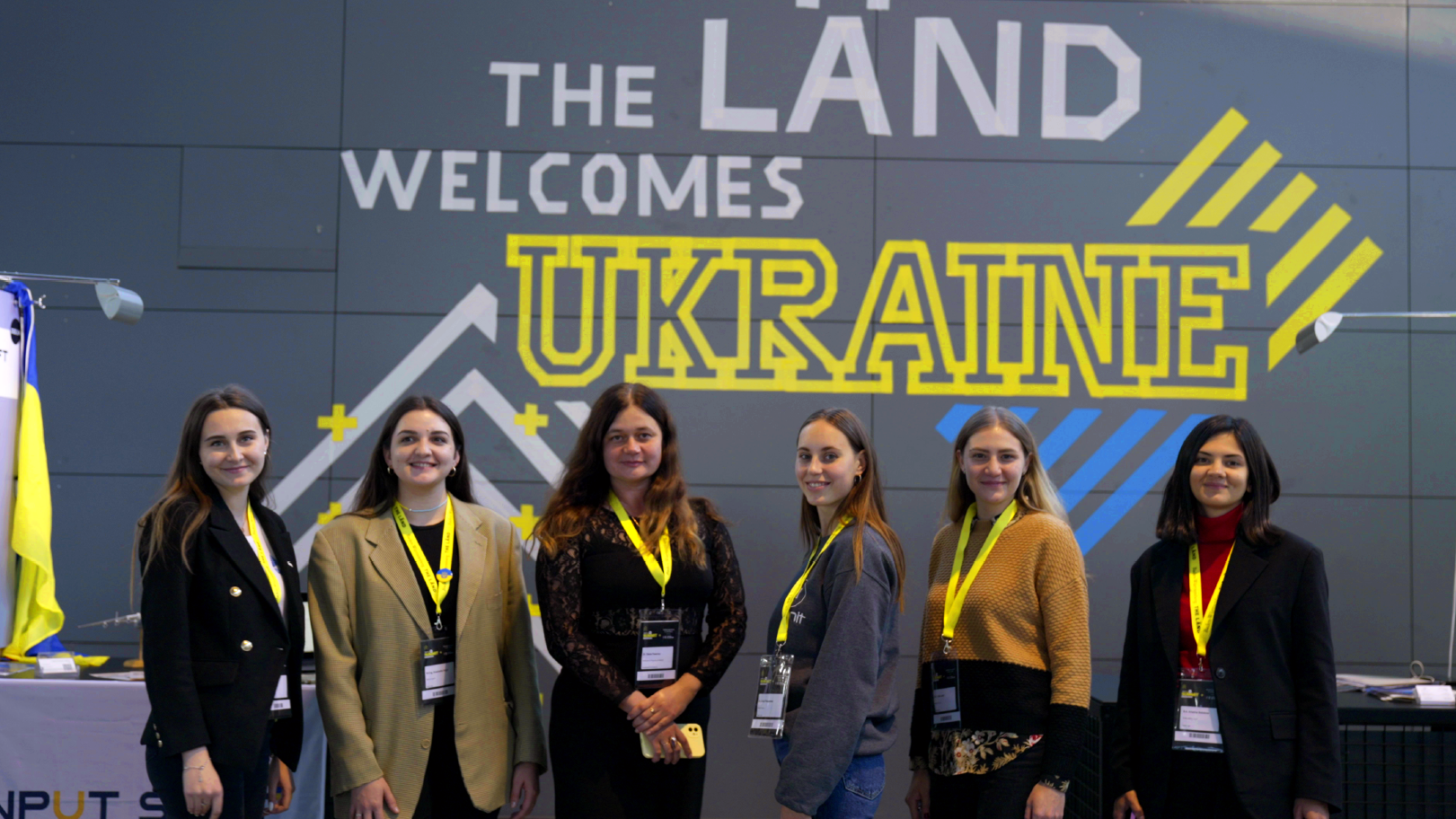 Apart from the immense humanitarian cost, the Russia-Ukraine conflict is causing shockwaves in Ukraine's business sector. And particularly so for the region's small and medium-sized enterprises (SMEs) still recovering from the pandemic and a fragile global supply chain. Help is at hand, however, from the Enterprise Europe Network (EEN) with the help of which 10 Ukrainian start-ups got gold star treatment at the Start-up BW Summit 2022, Stuttgart, Germany at the end of September 2022.
Olena Fesenko, EEN-Ukraine consortium coordinator, explains the Network's vital role in supporting Ukraine's startups through this difficult period. "Enterprise Europe Network is the biggest Network support ecosystem available to help SMEs to scale up in the global market. And the Russia-Ukraine war has exacerbated this need with broken supply chains and destroyed infrastructure. Entrepreneurs need to find new markets, investors and partners, and where better than through European opportunities like this exhibition in Germany?"
A glance at the introduction of the summit catalogue sets the upbeat, determined mood of the event:
"Ukraine is a Brave, Smart and Innovative country. Stand with Ukraine!"
A range of startups with a common goal
From agro-tech to energy, from sea waves, educational robots to reduction of carbon footprint of the auto industry, the variety of themes is striking. It's also worth noting that many involve software development and another common theme is healthcare and treatment of victims of the war.
All participants had one thing in common, their continued commitment to Ukraine in the global network made available by Enterprise Europe Network and their appreciation of the initiative. When asked to describe Enterprise Europe Network in two words, the CEO and co-founder of INPUT SOFT, Anastasia Smyk replied, "the Network is both global and supportive."
Among the words Ana Panova, co-founder of InfusionLight, used to describe the Network were "opportunity and start-up ecosystem."
Drip rate notification for a whole ward
Ana is from Dnipro in Ukraine and her story goes back to when she, as a three-year-old, had to have an infusion in her leg and the needle punctured her vein, releasing the liquid into her muscle. Swelling in her leg, doubled its size, she alerted her parents and they quickly found a nurse to rectify the problem.
"Use of the InfusionLight device means that the infusion rate into each patient can be measured and personalised. If a problem with flow arises, a mobile app will alert the nurse remotely to investigate," Ana explains.
The InfusionLight team of six have tested their device in hospitals. "The warmest part of my job is when I hear from the doctors or the patients that they are thankful for what we are doing," she says with emotion.
Ana says they are trying to relocate, but they also realise there are many wounded people in Ukranian hospitals. "Nurses have another battle, so maybe they are not part of the offensive but they really help us to victory. Events like this can show the world how brave Ukrainians are."
Flying high with INPUT SOFT
Anastasia tells us that her team is developing a statistical analysis system (SAS) platform for airports where they can optimise their resources efficiently, cut costs and collect and analyse data about every ground handling operation at the airport.
"My background is that I worked for seven years as a process engineer in airports in Ukraine, Georgia and also Europe," she says.
"Then COVID hit!"
It was devastating, but she recalls that for herself and another two co-founders, "we didn't want to abandon and 'cheat' on the aviation industry. INPUT SOFT was founded in 2021, right after air passenger traffic started to recover." So their startup was refashioned to a digital operation setup to improve the efficiency of operations at airports.
Then the war started and stopped our work for some time, she says. "Now, the biggest challenge is that my teammates can't leave the country with the result that the international scaling-up process is solely down to me."
The sky's the limit!
Optimism is the overriding emotion when asked about her hopes for the future of their startup. "We want to help rebuild the infrastructure of Ukraine when the war ends. We also want to become the biggest IT solution provider in the world. So, basically, we are expanding in the United States as well, and according to our market research, worldwide. So, there are no limits for us."
Their biggest success so far is: "In our first year of operation we became part of Techstars, the biggest investors and accelerators for start-ups in the world," she says enthusiastically.
A wave of optimism continues
Olena wraps up her feelings and says that their success story is finding new business opportunities in Europe through this exhibition at Stuttgart in Germany and that she feels help will continue through this hard time.
She is touched by the "great welcome the Ukrainian delegation has received in Germany. We are not alone, and we have a family."