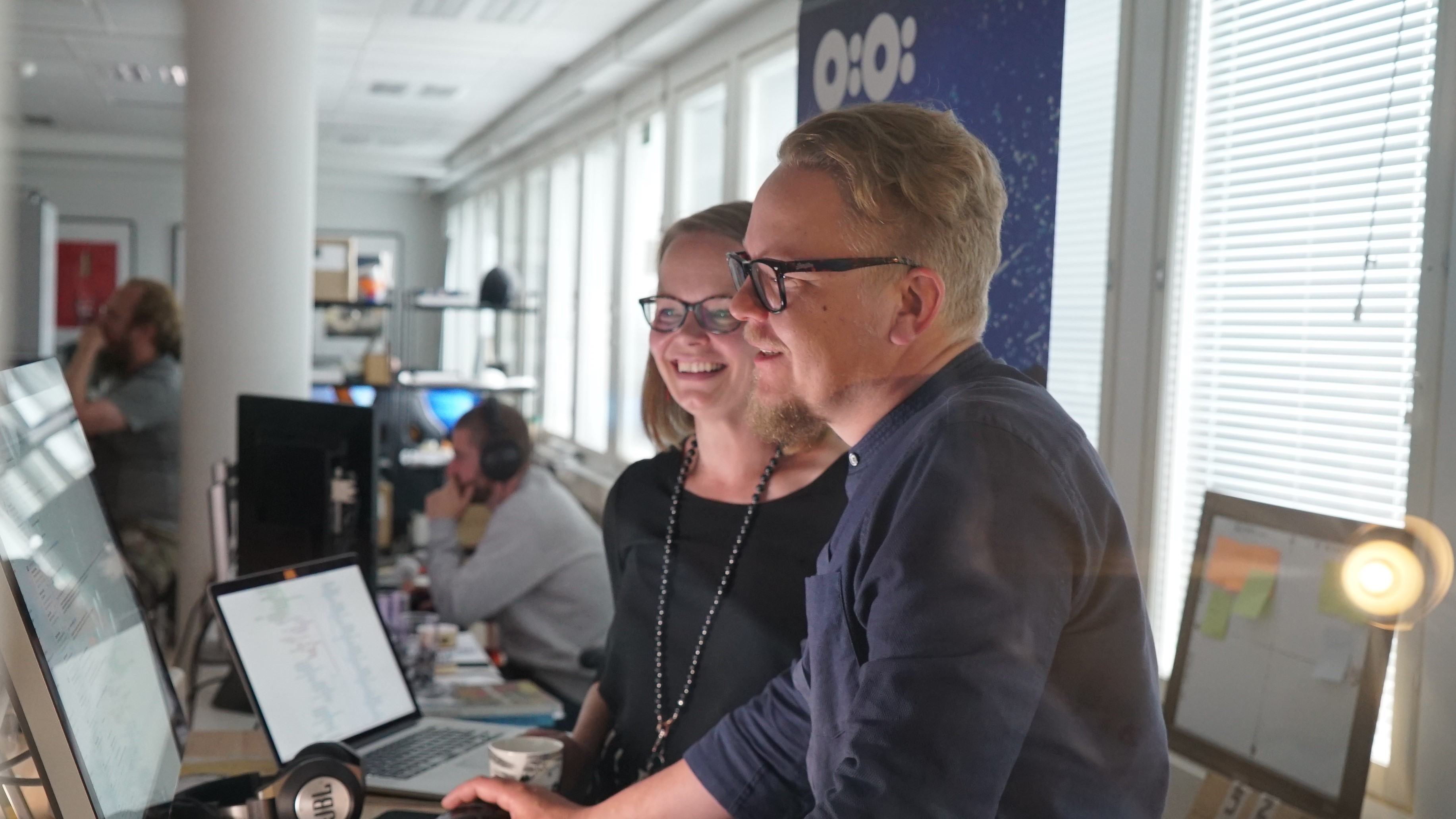 Network partners

Countries
Interactive displays are becoming ever more present in museums, theme parks, shopping centres, sports clubs and more. However, the LED touch screens themselves are often expensive and logistically difficult to install. This problem was the inspiration behind OiOi, a Finnish company that has developed the technology to transform any surface into a touch screen, in an easy and cost-effective manner.
In 2010, OiOi's CEO and founder Sami Kämppi, was working in a small Finnish town developing websites and internet applications. Although the technology was limited at the time, Kämppi was convinced that applications could go beyond the computer screen and have value in the physical world – an idea that if he wanted to pursue, he was told, he would have to do so in his spare time.
As a result, Kämppi and his co-worker Antti Kaukinen left their jobs and began developing their idea of the 'smart space'. Recognising the significant cost of traditional touch-receptive technology, such as LED screens, Kämppi and Kaukinen decided to focus on a more cost-effective solution. "The aim of OiOi was to develop a touch screen without the screen," said Olli Marjalaakso, Sales and Marketing Director for the company.
"We can create touch screens from any kind of surface of material, like snow, ice or stone," said Kämppi, whose technology uses a projector-based approach. OiOi displays have now been installed in a variety of locations – including playgrounds, malls, science centres and indoor activity parks. More recently, they have been introduced in rehabilitation centres within hospitals, as well as in schools.
Think international
Despite success in their native Finland, including an impressive installation in Helsinki Airport, Kämppi and his team found themselves to be restricted. This was not only due to their lack of international contacts, but also as a result of their company's mindset, which focused more on business within their own country. In order to grow, they required the advice of experts to provide them with relevant contacts and opportunities, but also to open their mind when it comes to fostering international business relationships. "We searched for partners across Europe via channels offered by the Enterprise Europe Network," said Marjalaakso.
"I saw that there was potential for them to grow internationally," said Mari Kivinen, Senior Adviser at Turku Science Park, the local Enterprise Europe Network branch. "The Network's advice enabled OiOi to attend events in Finland, the United Kingdom, Sweden, Belgium and Portugal, including as SME ambassadors at the Web Summit in Lisbon. The Network has also provided advice on applying for funding. Their business is very positive and professional."
Looking to the future
The support of the Network has had a tangible impact on OiOi as a business. "We have been doubling our turnover yearly and have started to expand internationally. At present we are the leading firm in the industry in Finland and we are recruiting for more programmers to join the team," said Kämppi.
The company is seeing success after expanding into other markets in Europe, as well as markets further afield, such as China. For Kämppi, the potential of the innovation is huge. "All the time we are exploring where this technology could be used," he said.
"The Network has been supporting OiOi from the very beginning, from the first steps of our business," added Kämppi. "That will continue in the future."