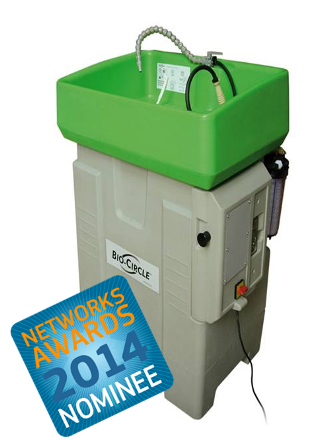 A German maker of environmentally friendly chemical products used for cleaning, welding, lubricating and corrosion protection finds a reliable business partner.
The SME, based in the Westphalian town of Gütersloh, was founded in 1985 by graduate engineering students Ulrich and Manfred Berens.
For help growing the business they have repeatedly turned to the Enterprise Europe Network, whose experts around the world have helped more than 5,000 companies sign technology and business partnership agreements.
When the company suddenly lost its long-standing representative in Denmark, the owners enlisted the Network to help find a replacement quickly.
Network expert Marie-Theres Kraienhorst, of ZENIT GmbH in Mülheim an der Ruhr, immediately sent an email to the Network's Danish partner, Kurt Langkjær of the Business Development Centre Herning & Ikast-Brande, asking if they could think of someone to do the job.
Within 20 minutes, Langkjær had found a potential partner, SauberHouse, a Danish maker of cleaning products and safety equipment. Less than a month later, SauberHouse agreed to distribute Bio-Circle's products in Denmark.
Likening the experience to a 'fairy tale,' Bio-Circle export manager Jens Becker said, "We never found such a reliable business partner in such a short time. The Network is outstanding at generating successful business contacts - we couldn't have done it without them."
Both partners are highly satisfied with the partnership which has led to a win-win situation for both Bio-Circle and Sauber House. Since the start of their cooperation, Bio-Circle has tripled its exports to Denmark. The Danish partner was able not only to bind existing customers, but also to attract clients in new markets, such as leading logistics companies and pump manufacturers. In so doing, Sauber House has also found customers for its own products. Another positive aspect of the partnership is the creation of new jobs in both enterprises.
Tommy Møller, SauberHouse's managing director, says the collaboration has already brought new customers at home. "Eventually, we hope to expand to the rest of Scandinavia."
In February 2014 "Bio-Circle Surface Technology Aps", the Danish daughter company of Bio-Circle Germany was founded in Kværndrup in order to supply all industrial sectors of the rapidly increasing Danish market with innovative, cost effective and worker friendly cleaning solutions.