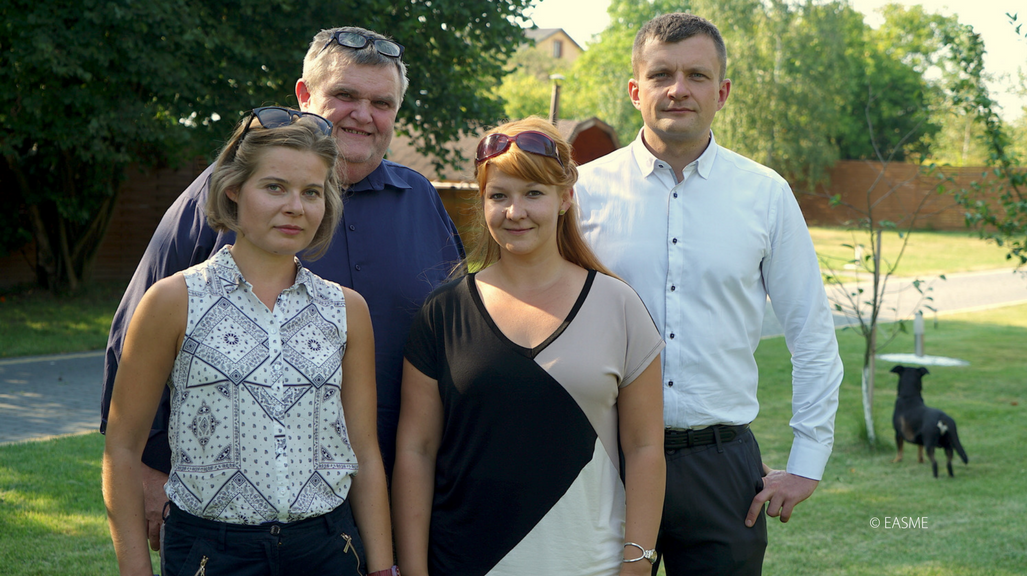 Network partners

Sector group

Agrofood

Countries
Over 11 million hectares of land in Europe are dedicated to organic farming and demand for organic products continues to increase. For Polish SME BHZ Agromat, this presented a real opportunity to scale up their organic grain business and start trading across Europe. Agromat became one of Poland's biggest organic grain traders thanks to the Enterprise Europe Network's support.
BHZ Agromat was founded in 2008 by Zbigniew Matusiak, a former employee of a large buckwheat manufacturer near Lublin in East Poland.
He set up his business importing organic grains from Eastern Europe and then selling them across the EU. While Zbigniew was keen to take his company off the ground and expand its services to more EU countries, he faced challenges accessing finance and developing Agromat's supply chain amidst the 2008 financial crisis.
Getting started
Zbigniew Matusiak turned to the Lublin Development Foundation in Poland which is part of the Enterprise Europe Network - the world's largest support network for SMEs with international ambitions. "As a very young company we really struggled to get marketing and financial support. The Network was the only organisation that supported us in gaining market share, training and taking part in business trips," he said.
Network adviser Dorota Sałata-Czaplińska said: "Mr Matusiak had a vision for international expansion but needed help getting started. We provided seminars and training to deepen his market knowledge and then focussed on helping him find business partners across Europe. We wanted to be there every step of the way."
Significantly, the Network partner financed Agromat's participation in several brokerage and matchmaking events in Europe and helped the SME apply to a European Regional Development Fund programme that finances business missions. Having met a number of potential business partners, the Network's cross-border know-how has since been instrumental in helping the company sign around 16 international business partnerships in countries such as Lithuania, Latvia, Germany, Italy, Greece and Turkey.
Conquering the European market
Today Agromat is a thriving international business. With the Network's continuous support over the past 8 years, the company has increased its profit by 500 % and even expanded into the tourism sector by opening a guest house and spa in 2013.
Agromat now has 4 full-time employees and works with 463 farmers from 3 EU countries and Zbigniew is keen to expand even further: "We are now looking for trading partners in Slovakia, Czech Republic and Ukraine and the Network is helping us identifying these people."