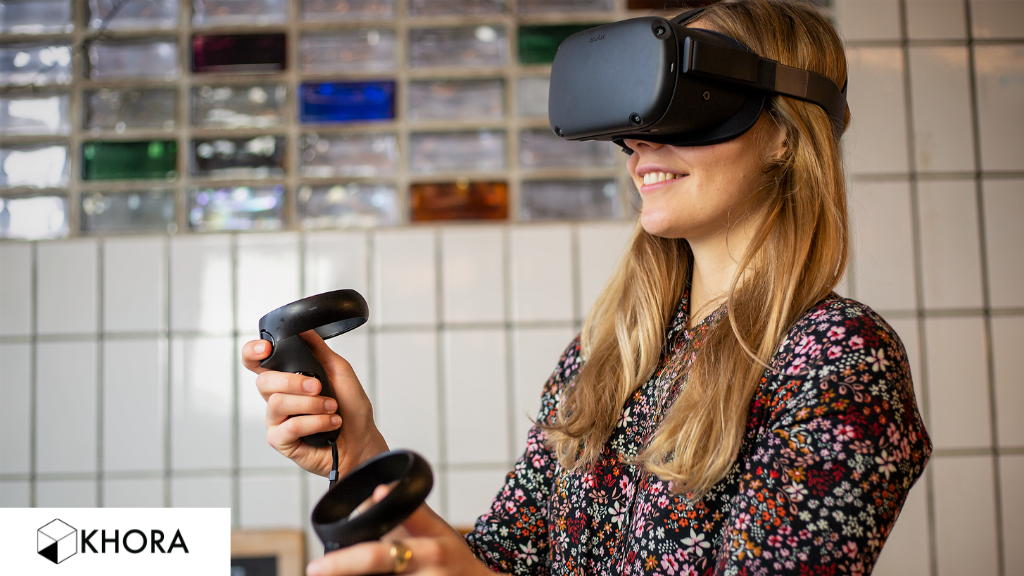 Network partners

Sector group

ICT Industry & Services

Countries
Virtual Reality (VR) can help multiple sectors achieve disruptive innovations thanks to its many added values. However, development and deployment often require international partners and further knowledge resources. This is why Danish VR company Khora asked the Enterprise Europe Network for support in securing relevant international partnerships.
Virtual Reality is far from being just about computer games and fun audio and visual simulations. The medium tricks the brain into believing that what you are undergoing is real – a 'body transfer' as psychologists would define it. It enables an immersive 360-degree space and sound experience. In other words, you might get vertigo from virtually walking on a line between two skyscrapers, while cognitively being aware that you are standing in your living room and not falling anywhere. 
The potential of these virtual environments to trick our senses and perceptions opens a vast array of opportunities to make a positive impact on people and sectors working in health, medical treatments, cultural industries, and learning and development, explains Matias K. Seidler, Program Director at Khora.
Khora is an award-winning VR and Augmented Reality (AR) production studio in Copenhagen, creating cutting-edge content in multiple application areas. Over the past five years, they have produced more than 300 VR/AR applications and hosted more than 1000 workshops and events.
Finding the perfect international match
"In order to develop the full potential of VR technology, the company needed help in finding the most suitable partners. That is why working with the Enterprise Europe Network and making the most of its vast connections in the international market has been invaluable", says Matias.
Hoping to create the right alliances, Khora contacted the Network to be matched with relevant companies and knowledge institutions. "The collaboration has been going on for several years and, although several faces around the table have changed along the way, the focus has remained on the same mission and passion", says Network adviser Peter Ravnborg Nissen.
"The Enterprise Europe Network could help in several ways: partners search, market mapping, innovation enablement, customer journey design, dynamic experiences. When I met Khora it was easy to find potential partners for them. They were already growing and had just won the Børsen's Gazelle Award", explains Peter. Børsen is Denmark's leading business newspaper. For more than 25 years, Børsen has mapped the country's fastest-growing companies, the Børsen Gazelles. They have done so because they believe that gazelles are a driving force in society, they are role models for job creation, optimism, and creativity in Denmark.
Peter adds: "Our support to Khora was twofold. We helped them in finding partners in the form of potential customers or knowledge-based relationships that could elevate their VR capabilities into a bigger league. Furthermore, and on an ongoing basis, we have also helped them structure their demand and inquiries while discussing everything else that comes along the way."
The perfect companion on your road to success
Having the Enterprise Europe Network on board clearly comes as an asset. "Their international partnerships searches, where we are properly described, and their sorting of incoming inquiries have meant a lot for us in terms of saving time and uncovering blind spots. Even though we have thousands of business connections in the company, we are nowhere near the number of sector-specific networks and platforms that Enterprise Europe Network has", says Matias K. Seidler.
Thanks to this business matchmaking, Khora is now on the international VR map and is benefitting from concrete collaborations. "For example, an Irish university has a whole department working on Artificial Intelligence, and this resource is exactly what we need in some of the larger, cross-European projects we are part of. We would have never found them ourselves. The Network also acts as a seal of approval - both for the partners they connect us to and for us in the eyes of potential partners. In this way, their support helps us accelerate critical processes and build trustworthy partnerships" Matias concludes.
The original success story is published on the Danish Network website.