Network partners

Sector group

Agrofood

Countries
tracezilla was founded in 2018 to provide a software solution that makes trading and production simple, efficient and transparent for smaller food companies in Denmark. The start-up soon realised the standard software could be applied to foreign markets as well. The Enterprise Europe Network helped to ensure internationalisation would happen.
When tracezilla was born, co-founders Katrine Søndergård and Rasmus Steen Kristensen had already been working with small and medium enterprises (SMEs) in the food sector for many years. They saw a need for developing a solution that manages all the processes, from inventory and production to logistics. Companies could not build an in-house, custom-made solution because it was very expensive, risky in terms of time needed and caused an uncertain level of investment.
Therefore, Katrine and Rasmus decided to develop a cloud-based, digital solution to meet the trading and production needs of Danish food SMEs. Even though running a food company is very different from other sectors, the requirements are actually very standardised. If the product was the same calibre for all their customers, there was no reason why tracezilla would not work beyond Denmark where the regulations and requirements are so similar.
In 2021, Katrine and Rasmus started exploring different markets, but they knew that their efforts would not be enough. They needed professional guidance to assess customer and partner relationships. "There are many things to consider when choosing your first foreign market, and getting it wrong can be an expensive decision," said Katrine . "That's why we spent a lot of time qualifying each market we had in mind."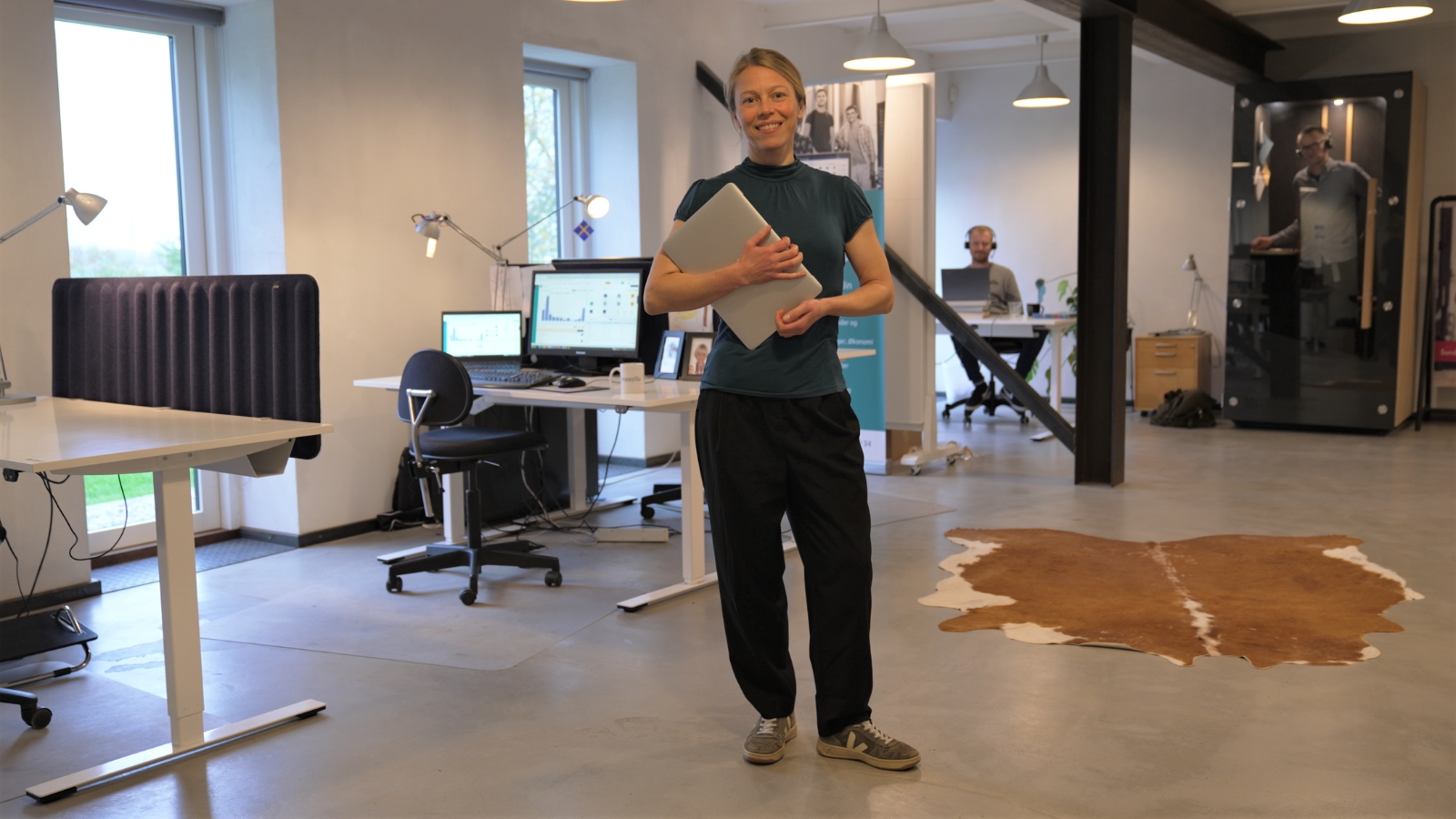 Joining forces to get the ball rolling
Their research brought them to the national Food & Bio Cluster Denmark, one of six Danish consortium partners of the Enterprise Europe Network. "They were doing very well on the home market, which has many Danish food producers like them, but they were looking beyond Denmark and wanted our advice on countries to start out with," said their initial Network adviser Anders Skeem.
After several discussions during autumn 2021, Katrine decided to explore opportunities in Sweden. At this crucial stage, it was all about making connections and establishing collaborations in the food industry. Just as important, tracezilla had to penetrate the IT ecosystem, including consultancies, accounting systems and e-shops.
Skeem reached out to his Swedish colleague Emma Brentegani, Business Development Manager at Invest in Skåne / Enterprise Europe Network Sweden. "I work with food and beverage companies; therefore, I have many contacts within the sector and with different support networks in the region of Skåne." Emma advised Katrine on how to approach potential customers and networks. For example, she introduced her to the influential Foodtech Innovation Network, an extensive community that includes start-ups searching for new cooperation opportunities.
After the first three months of 2022, networking is already paying off. For example, tracezilla is successfully collaborating with Foodtech Innovation Network and has developed integrations to a range of IT systems that are relevant for food companies. "Sweden has really proven to be a strong match, and we have received an incredibly good reception from partners and companies in our target group," added Katrine.
Vision of going global
With a branch already set up in Sweden, Katrine reveals that they have their sights set on other European countries. However, that's not the ultimate ambition. "We want to be an international company that supports food companies and makes their lives easier, not only in Denmark and Europe, but also globally."
Katrine says they benefitted greatly from the dialogue and contacts made through the Enterprise Europe Network. "It was very important in terms of qualifying the markets and getting us in touch with relevant people within the target groups, but also with potential partner organisations. It is always difficult to penetrate a new market, and to establish these first contacts and get the discussion started when you want to gain access." Luckily, the Network was by their side to help them achieve just that.
Related links