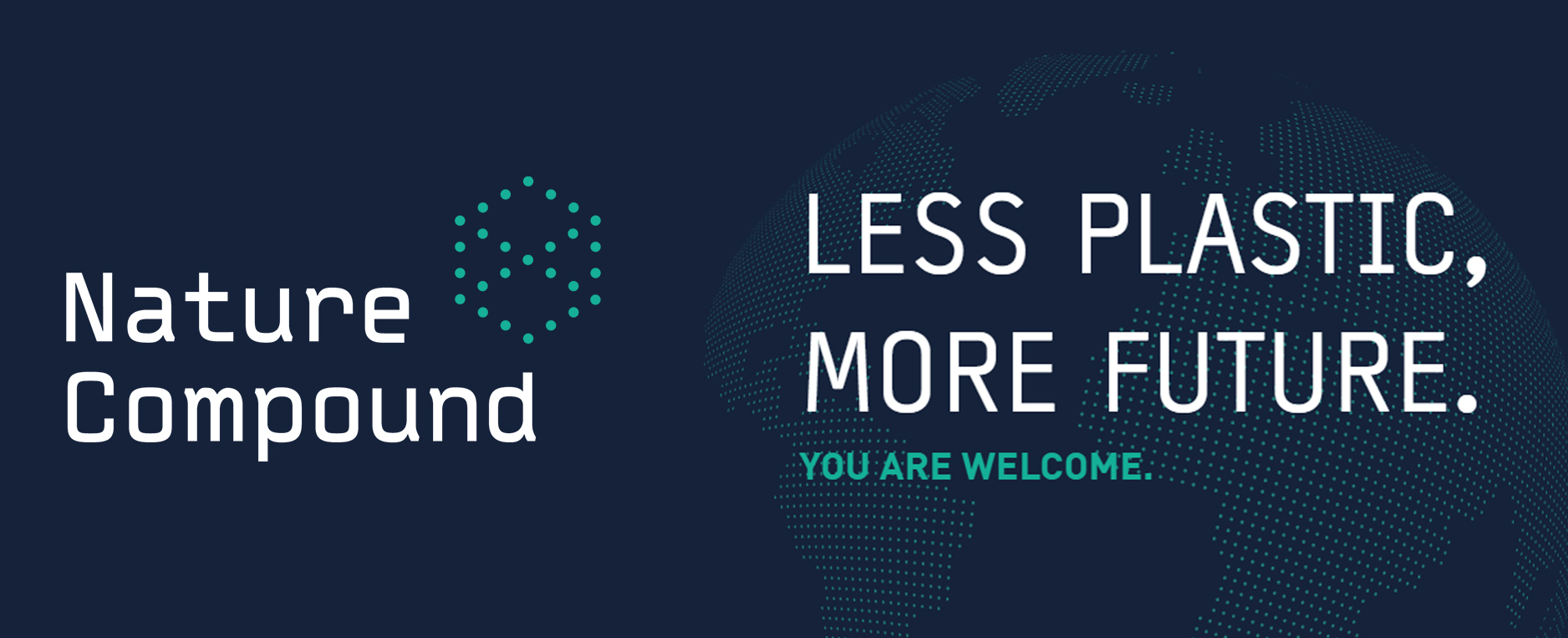 In an era where plastic pollution threatens our planet's very existence, one pioneering company is taking the lead in the battle against this global menace. Nature Compound GmbH, a dynamic and innovative SME, has embraced the mantra of 'Less plastic, more future', propelling itself into the spotlight with a ground-breaking approach to plastics manufacturing.
Founded in April 2021, Nature Compound GmbH stands as a testament to the power of innovation and determination in the face of environmental challenges. With a firm commitment to combating plastic pollution, the company has embarked on a mission to replace petroleum-based granulate with cutting-edge bio-based alternatives. This forward-thinking strategy not only helps in preserving our delicate ecosystems but also sets the stage for a more sustainable future.
Nature Compound's innovation extends beyond just creating environmentally friendly plastics – it's about creating solutions that seamlessly integrate into existing infrastructures.
One of the company's key strengths lies in its ability to empower its clients. By enabling manufacturers to transition to bio-based plastics using their current hardware, Nature Compound paves the way for widespread adoption of their revolutionary products.
The company's rise can be attributed, in part, to its collaboration with the NRW.Europa Stakeholder Network. Recognising the potential for greatness in Nature Compound, the Network referred the company to the plastics institute Kunststoff-Institute Lüdenscheid. A partnership that was destined for success, this collaboration led to invaluable startup support, strategic guidance and access to essential funding.
The impact of the Circular Economy audit tool
However, it was the Circular Economy Audit tool developed by ZENIT that truly crystallised Nature Compound's potential. By confirming the company's SME status and highlighting its commitment to sustainable practices, the audit tool played a pivotal role in securing a substantial EUR 4.8 million investment in the construction of a cutting-edge production facility. This facility, set to be operational in early 2025, promises to significantly ramp up the production of bio-based plastics, bringing us one step closer to a plastic-free world.
Embracing internationalisation, Nature Compound GmbH ventured beyond its borders through participation in the Network's 'Sweden Innovation Days'. This strategic move opened doors to new horizons, allowing Nature Compound to establish strong footholds in both Sweden and France. The company's commitment to innovation and sustainability has not only earned its recognition but has also positioned it as a global player in the ongoing battle against plastic pollution.
Building a greener future
In its journey towards a greener future, Nature Compound GmbH has grown from strength to strength. From its humble beginnings with a team of seven employees and a handful of students, the company is on the cusp of a transformative expansion. The forthcoming completion of its state-of-the-art production facility in early 2025 will not only increase production capacity but also double its dedicated workforce. The Enterprise Europe Network experts at ZENIT GmbH are supporting Nature Compound on its journey and are on hand with information and advice for questions about internationalisation, funding or sustainability. From October 2023 they will start their own production and the final expansion of production will be at the beginning of 2025. Several thousand tonnes of material can therefore be manufactured next year!
Nature Compound GmbH's success story is not just about business growth; it's about pioneering change, fostering innovation, and leaving a lasting positive impact on our planet. As we stand at the crossroads of environmental sustainability, Nature Compound lights the way, proving that with vision, dedication and commitment, businesses can be a force for positive change in the world.