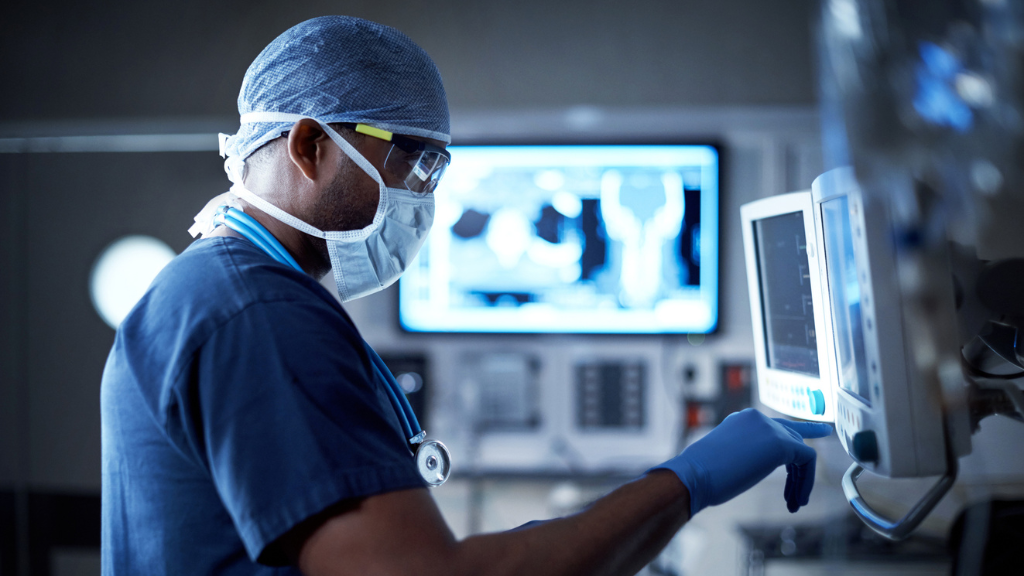 Cattus has gone from a distributor in Romania to a full-service medical device provider worldwide. The Enterprise Europe Network supported the company every step of the way.
Back in 2002, Cattus started as a specialised distributor of medical devices, instruments and equipment. The company worked with both European and American manufacturers of medical equipment and devices. Over the years, it gained extensive experience and developed a strong distribution network including private clinics as well as public and private medical institutions.
The company grew fast, becoming a major player in the medical device distribution system in Romania. It then saw a great opportunity to change course and become a producer of medical furniture and devices.
Changing strategic direction
In 2016, the company developed EROND, a registered trademark of Cattus. Under EROND, the company started manufacturing medical device and medical furniture products, with all departments working as one production team. The company also focused on medical research and development (R&D). For example, it developed an innovative dermatoscope with malignant and pre-malignant melanoma skin lesions recognition software, which provides additional support to diagnosis and patient management.
Nóra Budai, Brand Manager at EROND, explained the company's path towards R&D: 'The biggest challenge was not only the cash flow, but the lack of specialised talent. Therefore, we had to invest time and money in that direction as well.'
Cattus was interested in learning more about global market opportunities and establishing business connections. In 2017, it reached out to the Enterprise Europe Network team within the Regional Development Agency Centru. 'They came to us to better understand the international market and they wanted to identify potential companies to work with,' said Gabriela Tarau, Business Consultant for the Network.
The Enterprise Europe Network worked with Cattus to create an action plan that would help the company meet its business objectives and ambitions. For example, the Network identified partners for projects developed under EROND, and disseminated the company's profile on its business cooperation platform.
Thanks to the Network, Cattus bolstered its capacity to develop R&D projects by participating in MobiliseSME, an EU mobility exchange programme developing the skills of staff in SMEs. The company also expanded its partnership network and identified new business opportunities. In 2019, the Network helped Cattus to implement an EU-funded project to increase its storage and production capacity and improve its machinery and technologies. This came after the company successfully secured funding from the European Regional Development Fund, with the Regional Development Agency Centru providing hands-on support for the implementation of the project.
Expanding into new markets
Between 2018 and 2020, Enterprise Europe Network played a major role in Cattus expanding its product range and bringing innovation to the Romanian medical market. Thanks to the Network's support, the SME secured the first agreements with business partners from Portugal, the United Kingdom and Sweden.
Cattus set up a long-term distribution agreement with Interespuma Lda, a Portuguese company specialised in orthopaedics, and became the exclusive supplier of the ORTHIA product line in Romania. The company also distributed medical tuning forks and surgical instruments for UK-based Uniplex Ltd. Finally, Cattus concluded an agreement with Avidicare AB in Lund to distribute the Swedish manufacture's new ventilation and air filtration systems to Romanian hospitals and clinics.
To respond to market needs, Cattus recently started its own service and maintenance venture thanks to a close collaboration with DaTrend Systems Inc., a Canadian-owned company that develops and manufactures leading-edge biomedical instruments and solutions. Cattus uses and sells their high-quality biomedical testing equipment. Authorised by the National Agency for Medicines and Medical Devices of Romania, the company offers a six-month post-service warranty for repaired products and spare parts as well as a 24-month warranty for DaTrend products. Cattus now explores new markets beyond the European continent. For instance, it has launched discussions on medical trademarks and R&D projects with Network partners in South Korea.
Following its distribution, production and R&D pursuits, Cattus's turnover skyrocketed from about €120,000 in 2017 to €1,140,000 in 2019. 'We plan to develop our export activity, mostly in markets in Europe, Northern Africa and the Middle East,' said Budai. 'Therefore, we look forward to accessing the networking opportunities offered by Enterprise Europe Network'.
Related links